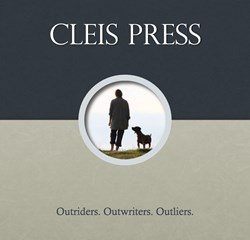 "Cleis has done something few other feminist, LGBT and even mainstream presses have done in recent years: thrived."—The Bay Area Reporter
(PRWEB) October 07, 2013
Cleis Press, a publisher of cross-genre titles based in the Bay Area, has released new audio books featuring literary fiction than defies genre.
The Unreal Life of Sergey Nabokov, by gay literati Paul Russel, portrays a fictionalized imagining of the life of Vladimir Nabokov's gay younger brother. Marlen Haushofer's The Wall, a dystopian feminist classic, tells of a woman's struggle to survive in a post-apocalyptic literary novel. The Wall has also been recently made into an independent oscar-nominated film by Music Box Films. Dark Secret Love: A Story of Submission, by Alison Tyler, is a luscious and literary meta-memoir hailed as "What all of us had hoped Fifty Shades would actually be." (Violet Blue). Timely and unique, Jia: A Novel of North Korea follows the adventures of an orphaned young woman, Jia in the 1970s and 1980s — bitterly tumultuous times for North Korea and China.
Outriders. Outwriters. Outliers.
"Cleis has done something few other feminist, LGBT and even mainstream presses have done in recent years: thrived." —The Bay Area Reporter
Cleis Press publishes provocative, intelligent books across genres. Whether literary fiction, human rights, mystery, romance, erotica, LGBTQ studies, pulp fiction, or memoir, you know that if it's outside the ordinary, it's Cleis Press.