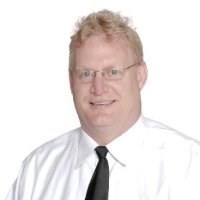 Newcastle Systems' carts are a perfect fit with the pick, pack and ship solutions we offer.
Middleton, MA (PRWEB) October 07, 2013
Newcastle Systems, a leading supplier of workplace mobility solutions including computer carts and power packs, has awarded ADSI "Gold" Reseller Status for the remainder of 2013 and fiscal 2014.
Advanced Distribution Solutions, Inc. (ADSI), a trusted multi-carrier shipping software solutions provider, joined the Newcastle Systems reseller network in 2011 and has grown into a leading reseller through its expertise in creating end-to-end process-driven productivity improvements that integrate their innovative supply chain software solutions into distribution environments. Leveraging the fast-growing demand for mobile computer carts and portable power packs, ADSI raises the bar on measurable productivity improvements through this combination of better automation and improved workplace mobility.
Bob Fischer, President and CEO of ADSI, spoke to the value of incorporating computer carts into their process-driven sales strategy: "Integrating Newcastle Systems carts into our offering is a key part of our strategy. Mobility and portability is huge in our space - Newcastle Systems carts are a perfect fit with the pick, pack and ship solutions we offer to help our customers move their businesses forward."
John O'Kelly, President and CEO of Newcastle Systems, added: "We are thrilled to have a quality provider like ADSI to work with. They 'get' the value of workplace mobility and mobile power and have unlocked the key to helping their clients make major productivity gains without major infrastructure changes. We look forward to their continued partnership and guidance in providing customer-driven solutions."
Newcastle Systems powered carts are designed to help businesses maximize the productivity of their wireless network environments by enabling them to turn their stationary workstations into mobile workstations. Carts and power packs are available in multiple sizes and dozens of configurations and can support PCs, tablets, printers, scanners, scales, monitors, etc. for almost any shift length, even beyond eight hours.
ADSI (http://www.adsionline.com) is an industry-leading provider of flexible logistics management solutions for manufacturers, distributors, corporate campuses, online retailers, third party logistics providers (3PLs) and others. Founded in 1997, ADSI's customers include 2,000+ installed sites around the world.
About Newcastle Systems, Inc.
Newcastle Systems is a provider of workplace mobility solutions that include a range of mobile computer carts for every mobile workstation need and a unique power pack system that enables companies to maximize workplace efficiencies with smaller investment. Newcastle Systems mobility solutions are in place around the world helping reduce footsteps in warehouses, speeding receiving operations, improving staffing efficiencies in retail, and providing convenience and ergonomic benefits for employees in many sectors including Manufacturing, Educations, Distribution, Military and other Government entities.
FOR MORE INFORMATION: Please visit our website at http://www.newcastlesys.com or direct inquiries to us via sales(at)newcastlesys(dot)com.