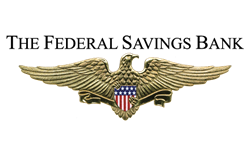 Chicago, IL (PRWEB) October 05, 2013
With mortgage rates changing course and declining recently, mortgage application activity has perked up and The Federal Savings Bank has noticed the difference. According to data from the Mortgage Bankers Association posted on September 25th, its Market Composite Index, which tracks mortgage application volume, increased 5.5 percent on a seasonally adjusted basis during the week ending September 20 when compared to the previous week.
"On an unadjusted basis, the Index increased 5 percent compared with the previous week," the MBA stated. "The Refinance Index increased 5 percent from the previous week. The seasonally adjusted Purchase Index increased 7 percent from one week earlier. The unadjusted Purchase Index increased 5 percent compared with the previous week and was 7 percent higher than the same week one year ago. The Purchase Index was at its highest level since July 2013."
The biggest news concerns refinancing activity. As mortgage rates began rising steadily due to speculation that the Federal Reserve would begin tapering its monthly bond buying program, refinance activity fell sharply. However, with the Fed's announcement that it would continue its bond-buying program, rates decreased and refinancing picked back up.
"While rates are high relative to the past couple years, they are very low in relation to the past 30 year average," says Nick, a banker at The Federal Savings Bank. "We encourage struggling lien holders to refinance if necessary."
Current numbers represent the best mortgage refinance rates consumers have seen in some time, and provide another opportunity for current homeowners to save on their monthly mortgage payments. Whether through an FHA streamline refinance or a VA home loan refinance, eligible borrowers have a number of options when it comes to saving.
While rates are on the decline, its unclear how long current mortgage refinance rates will last, meaning it's likely that mortgage application volume will continue to increase as borrowers enter the market while the chance for savings lasts.
Contact The Federal Savings Bank, a veteran owned bank, to explore refinancing options.