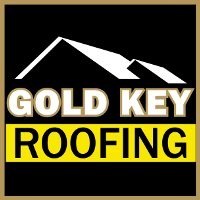 We are committed to providing the best service to all of our customers throughout the Orlando area, and providing access to an emergency repairs service is a vital part of this commitment
(PRWEB) October 07, 2013
Orlando, FL: A specialist in roofing installation and repairs, Gold Key Roofing has recently launched an emergency roofing repairs service in the Orlando, FL area. The company caters for both business and residential clients in the area, offering a range of roofing services, which now includes emergency repair services.
When it comes to emergency repairs on roofing, Orlando, FL residents can contact the company in order to arrange for a qualified and skilled roofing specialist to visit. Emergency repairs can be arranged for both residential and commercial roofing in Orlando simply by calling the specialist company.
The company also aims to provide competitive pricing on roofing repairs in Orlando, which will enable homeowners and business owners in the area to get fast yet affordable work carried out in order to address urgent roofing problems. This can include problems that are caused by the extreme weather conditions and storms that can often be experienced in the Florida area.
An official from Gold Key Roofing said: "We are committed to providing the best service to all of our customers throughout the Orlando area, and providing access to an emergency repairs service is a vital part of this commitment. This enables us to provide both business and residential customers with complete peace of mind and access to experts in the event of damage sustained to their roofing. Any urgent problems can be addressed with ease and speed by our skilled, experienced employees, who are just a phone call away."
For those who are looking for information on roofing repairs, Gold Key Roofing also provides access to images and content to help them to identify when repairs need to be carried out. In addition, website visitors can also access reviews and testimonials from past commercial and residential customers, providing them with an insight into the quality of service and workmanship that the company offers.
To find out more, please visit http://goldkeyroofing.com/.
About Gold Key Roofing
Gold Key Roofing is a specialist roofing contractors, which services commercial and residential clients in Orlando, Florida.
Contact information
Gold Key Roofing
6021 S. Orange Ave.
Orlando, FL 32809
United States
Phone Number: 4078510860