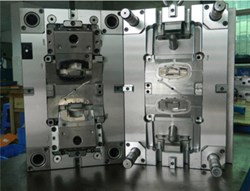 (PRWEB) October 06, 2013
The injection molding company Wuxi Glory Plastic is a popular leader in plastic molding industry. It has recently updated its website to add new products and designs to its catalog.
According to a senior engineer of the company, injection molding is a manufacturing process for producing parts by injecting material into a mold. The updated website of Wuxi Glory Plastics' updated website is to provide molding information as much as possible to its customers.
The CEO of the company says, "We are excited to update our website and release new designs for our clients worldwide. Our new designs work well in high temperature, giving manufacturers the ability to produce high performance parts and applications for some specific industries. We have the ability to exceed customer expectations."
Along with injection molding, the company wanted to provide the customers around the world with high quality blow molding as well. Customer satisfaction is of key importance to the company and they put a great emphasis on delivering to the customer demands and expectations. Wuxi Glory Plastics strives to produce quality molds that perform just as well as the ones displayed on some magazines.
Based in China, Wuxi Glory Plastics was founded in the year 1995. In a short period the company managed to climb up the success ladder and it is now the market leader supplying best quality injection and blow molding services, plastic parts, auto parts, containers and much more. For more details please visit: http://www.plastics-molding.com