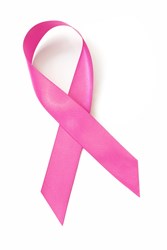 This study provides the first opportunity to scientifically study the phenomenon of dreams that forewarn of breast cancer.
Sterling, VA (PRWEB) October 08, 2013
Dreams Cloud and Larry Burk, MD, CEHP, a board certified radiologist, have launched their collaborative study to systematically collect information from women who have experienced warning dreams before being diagnosed with breast cancer. Dr. Burk's interest in this topic started when he heard the stories of two friends, both healthcare professionals, who were warned of their breast cancers in dreams that prompted them to go for breast cancer imaging studies. In both cases, the studies confirmed what their dreams had suggested.
The project is now seeking volunteers who have been diagnosed with breast cancer after experiencing warning dreams, to participate in the study and share their dreams from now until November 15, 2013. The study will help to shed light on what aspects of such dreams may be useful to healthcare professionals for the detection of breast cancer in the future.
Volunteers with a proven diagnosis of breast cancer can participate by signing up at Dreams Cloud. Participants, who may share their dreams anonymously, must be willing to sign a consent form, fill out a 19-question survey, and post their dreams on Dreams Cloud. Those dreams will remain in their secure dream journal for life.
"This month we celebrate breast cancer survivors and remember the lives that have been lost to the disease," said Jean-Marc Emden, co-founder and Chairman of Dreams Book. "We are excited to support this important initiative, and hope that the results of this study and others like it will provide information that may help save lives in the future."
"While much anecdotal evidence of this phenomenon exists, I am pleased to be launching a scientific investigation through this study," said Dr. Larry Burk, President of Healing Imager, Inc. "With the support of Dreams Cloud, I hope to enlist the participation of women around the country and even around the world."
Participants will not be asked to share additional medical information, only dream-related information. The results will be presented at a future conference of the International Association for the Study of Dreams, http://www.asdreams.org and published in a scientific journal.
To participate, please visit http://www.dreamscloud.com/en/breast_cancer_dreams_study.
About Larry Burk, MD
Larry Burk, MD, CEHP is a board certified radiologist, a Certified Energy Health Practitioner and president of Healing Imager, Inc., specializing in teleradiology, EFT, hypnosis and dreamwork. He was former associate professor of radiology and director of integrative medicine education at Duke University Medical Center and board president of the Rhine Research Center from 2007-2008. Dr. Burk is the author of the book, Let Magic Happen: Adventures in Healing with a Holistic Radiologist, and a blogger for the Huffington Post. His scientific articles, newspaper columns, newsletters and video blogs are posted at http://www.letmagichappen.com.
About Dreams Cloud
Dreams Cloud, a subsidiary of Dreams Book Inc. (DBI), is a global resource which specializes in gathering, saving, and tabulating a statistical compilation of dreams. The website provides its members with tools to log their dreams, create dream journals, save them privately or share them publicly or anonymously, and receive personalized reflections on their dreams. The goal of Dreams Cloud is to better its members' lives and those of the public through its efforts. To learn more about Dreams Cloud, please visit http://www.dreamscloud.com.
About Dreams Book Inc.
Dreams Book Inc. (DBI), a Herndon, VA, based company, is the creator and manager of various internet-based projects. DBI employs fractional management and in-house expertise and development as well as a multinational outsourced team to create value for its stakeholders through synergetic and strategic project management. DBI specializes in projects that provide social benefits and have mass appeal.