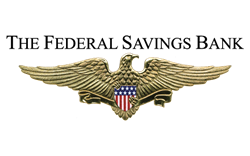 The chance that the shutdown will affect the housing market and mortgage activity is slim.
Chicago, IL (PRWEB) October 06, 2013
In the wake of the government shutdown, The Federal Savings Bank has been experiencing many questions from prospective mortgage applicants regarding interest rates. Rates are unlikely to be affected. Rates rose minimally following the shutdown announcement, but were not influenced enough to change drastically and remain near the previous average of 4.25 percent.
Shutdown influence
Since the Federal Reserve's September announcement that it would not begin to taper off its monthly bond buying program, mortgage rates declined from 4.75 percent to an average of 4.25 percent for 30-year fixed mortgages. It is unclear whether or not the Federal Reserve will begin to reduce its monthly purchasing rate of $85 billion, but it is expected to happen before next year. Mortgage rates will likely be influenced by the tapering and rise above their historic lows.
The government shutdown has seemingly had little effect on the mortgage market, though rates did rise slightly, breaking their 13-day streak of not moving, Mortgage News Daily reported on September 30th. Federal Reserve officials have been firm that the economy needs to show significant improvement before easing stimulus spending. Specifically, the Central Bank stated that it would not reduce spending unless unemployment reached 6.5 percent. However, the government shutdown may have an impact on the scheduled jobs report due in October, delaying the Federal Reserve's decision. Another concern for many is whether or not the government shutdown will affect new mortgages.
Minimal change
The chance that the shutdown will affect the housing market and mortgage activity is slim. The Department of Veterans Affairs will continue to approve and guarantee mortgages, but processing times may be longer for a VA home loan. Additionally, the FHA will be able to operate partially, with a smaller staff to process and approve single-family loans for first-time home buyers.
According to the Department of Housing and Urban Development, the impact on the housing market will be small as operations will continue on a smaller scale. As long as the government shutdown is short-lived, loan processing will resume normal operations with little interruption. If history is any indication, the shutdown will last a few weeks at the most.
"We do not expect the government shutdown to last long," says Nick a banker at, The Federal Savings Bank. "The budget regarding the debt ceiling is what can impact the housing market," he continues.
Contact The Federal Savings Bank, a veteran owned bank, to explore affordable mortgage options.