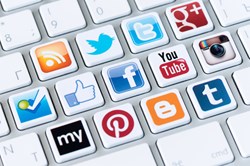 "TV is the most generous medium. It even seems to benefit its competitors" Sir Martin Sorrell, CEO, WPP
London (PRWEB UK) 7 October 2013
The DRTV Centre discusses an article by Danny Rogers in the current issue of Media Week, in which Mike Hoban the Sales, marketing and E-commerce Director of Thomas Cook says "We will now have an 'always on' strategy – we will always be on TV. As we become a digital business, being on TV is increasingly important."
TV advertising has been the dominant form of advertising for many decades, and remains so, with 52% of the UK public regarding TV commercials as being the most persuasive type of advertising. However, nowadays TV works best in close conjunction with appropriate digital marketing tools such as search, email, Facebook, Twitter, Instagram, and Pinterest, amongst others. The role of TV advertising is necessarily adapting, changing and diversifying.
Pioneering research from a joint study by Thinkbox (the marketing body for commercial TV in the UK) and the IAB (Internet Advertising Bureau) has shown that combining TV and online advertising delivers up to a 50% increase in positive brand perception, as well as a significant increase in likelihood of purchase.
Thomas Cook's Chief Executive, Harriet Green has said that her company will significantly increase its £12 million TV advertising budget. Thomas Cook's competitors TUI Travel and easyJet have also boosted their TV ad budgets. Overall, across all brand sectors, a 3% increase in UK TV ad spend is expected in 2013.
For direct response agencies in particular the latest trends add to the complexity of understanding and quantifying the response process. New skills are required within ad agency media departments now, which concern data analysis, database building and interrogation of analytics. Speed is a key factor too; it's important to be able to carry out the analyses fast, to react quickly to changing market conditions and response levels.
A specialist DRTV agency can analyse and understand successes and shortcomings of DRTV and related campaigns and provide strategic direction for campaign improvement.
Successful direct response advertisers always choose specialist DRTV agencies. Now, as the direct response advertising mix becomes ever more complex it is even more essential to hire a specialist DRTV agency which can carry out and fully interpret complex analyses.
Agency Info:
The DRTV Centre was established in London 16 years ago; uniquely, it is the only advertising agency in the UK to concentrate exclusively on direct response television.
The agency provides every service clients need to mount successful TV campaigns: strategies, idea creation, script-writing, storyboards, research, casting, location search, film/video production, music, voice-overs, transmission copies, channel selection, TV airtime booking and detailed response analysis.
Recent client experience includes advertising annuities, coins & jewellery, communications, comparison websites, education, equity release, holidays, injury compensation, law, loans, pet insurance, toys and travel.
For further agency info, please call The DRTV Centre on (UK) 0800 635 9000.