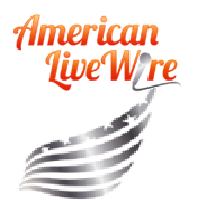 What goes on in America isn't just important those who live there. American News impacts nearly everyone around the world.
San Diego, California (PRWEB) October 18, 2013
Two years ago, AmericanLiveWire.com set out to become an online leader in American News coverage, and wanted to give common people a place for their voice to be heard. They have succeeded in growing from a fledgling website into one that now reaches well over 5 million unique visitors every month. Their dedication to staying on top of American News and events has led them to be among the first to break national stories to the public across the globe.
By maintaining an unbiased and uncensored approach to their reporting, AmericanLiveWire.com has earned credibility and rapport with millions of people. Whether you are looking for information on Current Events, Politics, Science, or even the occasional off-the-wall story, chances are that you will find it there.
Looking forward to 2014, AmericanLiveWire.com is planning to expand its reach even further, and reporting more in depth on the American News topics that matter most to their viewers. For their third year of business, they plan to reach more than 10 million unique visitors each month by engaging readers even more through social media, and direct subscriptions. They recently launched a weekly news letter that goes out to its free subscribers to keep them more engaged and coming back to the site for their news and entertainment.