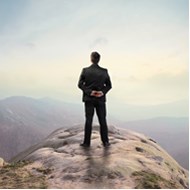 When handled properly, the benefits and tax-sheltered growth of inherited IRAs may extend over future generations.
Atlanta, Georgia (PRWEB) October 08, 2013
Bequeathing IRAs as an inheritance must be planned as carefully as one plans the investments made within those accounts. Why? Inherited IRAs have a few rules that differ from ordinary IRAs. While these rules are not daunting, it is critical to fully discuss the options and requirements with an accountant or certified financial planner in order to achieve the desired benefits and to help maximize the returns in an inherited retirement account.
"The details of inherited IRAs can often be complicated—not so much for the original owner, but for the beneficiary if these details are not properly set up before the time comes to pass the IRAs on," says Jack Callahan, Managing Partner of Advanta IRA Administration. The original owners of these IRAs must ensure any beneficiary is properly named. Additionally, the beneficiary of an inherited IRA, once it is passed down, must also fall within compliance of special rules of these accounts. Not doing so can result in considerable pain come tax time for the beneficiary. "When handled properly," says Callahan, "the benefits and tax-sheltered growth of inherited IRAs may extend over future generations."
Advanta IRA is a nationwide administrator of self-directed IRAs, but does not sell investments or offer financial advice. Advanta IRA does provide relevant and valuable information for clients and other investors by hosting educational events such as this one. This important webinar, covers a number of topics pertaining to inherited IRAs: types of beneficiaries such as spousal and non-spousal; the options each person has upon inheriting an IRA; the unique tax treatment afforded traditional vs. Roth inherited IRAs, and the importance of 'retitling.'
Those who truly wish to provide for the beneficiaries of their IRAs and leave a lasting legacy do not want to miss this webinar.
Event: Webinar: Providing a Legacy Through Your IRA – The Rules of Inherited and Beneficiary IRAs
Date: October 16, 2013
Time: 7:00 - 8:00pm
Location: Online
Cost: No charge
Please register by 5:00pm on October 15, 2013, by contacting Teresa Chin at 678-513-8913 ext. 1147 or by emailing her at tchin(at)advantairagroup(dot)com.
About Advanta IRA Administration, LLC
Advanta IRA Services, located in Largo, Florida, has been in operation for over 8 years, providing administrative service to owners of self-directed IRAs throughout the Tampa Bay and Sarasota, Florida regions. Advanta IRA Administration offers a second location serving the Atlanta, Georgia area and surrounding regions. Both offices are managed by Jack Callahan, J.D., CFP™. Advanta IRA offers classes, seminars and other educational tools designed to assist clients in managing self-directed IRAs by investing in real estate, notes, private placements and other non-traditional assets that have the potential to maximize IRA earnings on a tax-free or tax-deferred basis.
About Jack Callahan
Jack M. Callahan, J.D., CFP™, is the managing partner at Advanta IRA Services in Largo, FL and Advanta IRA Administration in Atlanta, GA. Jack established the corporate office, Advanta IRA Services, in 2003. Prior to that, Jack delivered specialized counsel to real estate investors, small business owners and real estate professionals on tax, legal and financial matters. As an industry expert, Jack is a frequent speaker on the topic of self-directed retirement plans and an accredited continuing education instructor for the Florida and Georgia Bar Associations, Florida and Georgia Real Estate Commissions, and The American Institute of Certified Public Accountants. He earned his bachelor of science degree in finance and multinational business from Florida State University and his law degree from the University of Florida College of Law.