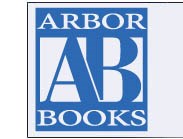 (PRWEB) October 06, 2013
Ghostwriting is used by corporate CEOs, life coaches, politicians, celebrities to write memoirs, advice books, how-to's. Ghostwriting is also used by a growing number of fiction story-tellers who want to make their mark in the publishing, movie, and theater worlds in genres as varied as science fiction, fantasy, mysteries, suspense, thrillers, comedy, women's fiction, and children books; as well as people wanting to write memoirs and family histories.
But few people who are looking for a ghostwriter really know how ghostwriting works.
"When people are looking for a ghostwriter, they have a lot of factors to consider," says Joel Hochman of Arbor Books (http://www.arborbooks.com). "But the process really begins during the creation of a contract that outlines what the ghost writer will do and at what cost. After that, the writing can begin in earnest."
According to Mr. Hochman and discussions with other industry insiders, the process usually follows these steps:
1) Initial interviews: The opening phase with the ghost writer about the book's concept and audience.
2) Outline creation: A crucial roadmap for the ghost writing of a book and a good protection against either veering off from the established plot (in fiction) or content list (non-fiction) or to prevent lost time if another ghostwriter must be brought in to work on the project.
3) Initial ghostwriting sample: The writing of the first chapter and a review of the tone, language and style.
4) Ghostwriting: During this phase, the bulk of the book will be ghostwritten based on ghost writer and client collaboration through additional interviews accompanied by subsequent chapters.
5) Review: Once the manuscript is ghost written, there will be a final pass by an editor and/or proofreader — similar to a punch list used in construction. At this juncture the manuscript may also be sent out for peer review.
6) Marketing: The phase where the final ghostwritten manuscript is either sent out to agents and publishers and/or self-published. Self-publishing options include traditional printing (Amazon.com, Barnes & Noble, Books-A-Million, Family Christian Stores, Follett's, Joseph-Beth Booksellers, Powell's Books, Schuler Books & Music, Shakespeare and Company, Strand Book Store, and independent bookstores), print-on-demand (Amazon.com's POD), eBooks (sold at eBook stores such as Amazon's Kindle Store, Barnes & Noble's NOOK Bookstore, Apple's iBookstore, Google's Play Store, etc.), and audio books (Audible Books, The Audio Book Store, etc.). Marketing includes posting on Amazon, Barnes & Noble, library distribution, and publicity through book signings, traditional media (newspapers, magazines, TV, radio, cable television), and online media (e-zines, web sites, blogs and bloggers, review web sites, etc.).
"If you've contracted with a ghostwriting firm and they don't do something as basic as an outline, run for the hills," says Mr. Hochman. "The initial interviews are critical to get a sense of the client and the direction of the project."
"Ghostwriting is a productive and rewarding process if done with a reputable firm," says Larry Leichman of Arbor Books, "Make sure you find a ghostwriting firm that is insured against plagiarism and defamation, and with many years of experience."
Arbor Books is a full service ghostwriting and book packaging firm (http://www.arborbooks.com).