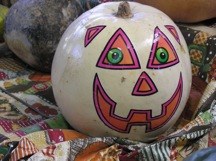 Happy Halloween!
Bucks County, PA (PRWEB) October 07, 2013
The countdown to Halloween has begun and PsychicsForetell.com is joining in on the fun. The staff has decided to dedicate their Wednesday blog to the upcoming holiday.
Foretell's staff will be featuring a variety of Halloween related blogs. An insider for the company tells us that the blogs will vary from Halloween crafts, recipes for spooky treats to bring to Halloween parties, and even experiences with some of Foretell's psychic mediums.
"This will be something fun and different. We have never done anything like this before," says one of Foretell's customer service reps.
Foretell is even encouraging their social media followers to get in on the action. "We love interacting with our followers and we love their feedback, if they have fun Halloween things to share on our pages we definitely welcome it. We love to open things up for discussion," explains the companies creative content supervisor.
Foretell's Halloween blog series will be featured every Wednesday starting October 9th and continue until October 30th.