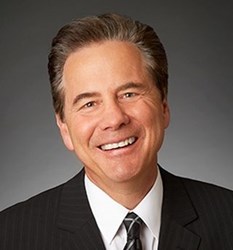 Los Angeles, CA (PRWEB) October 06, 2013
Tesla Motors stock has fallen by 6 percent after pictures and video involving a Tesla S fire began circulating online, according to a report from The Los Angeles Times. The images and footage were uploaded to auto enthusiast website Jalopnik, and they appear to show the front of a Tesla engulfed in flames. Renowned car accident attorney Jeff Nadrich recently commented on the story, noting the possible legal implications.
"At this point, it's difficult to say what's going on," according to Nadrich. "We don't know the source of the footage, or the entire cause of the alleged fire. Tesla has acknowledged that a collision with metal debris triggered the inferno, but the company also pointed out that nobody was injured, and that the vehicle's design actually limited the spread of the fire, rather than exacerbating it."
Nadrich believes that while this may be an isolated incident, further investigation is needed to ensure the safety other drivers. "If indeed this turns out to be indicative of a vehicle defect, Tesla Motors may consider a possible recall. Fortunately there have been no reported injuries as of this time, but if injuries or deaths do occur, the manufacturer may be held legally liable. Whether this is a legitimate defect or just an unfortunate chain of events, it's definitely worth a closer look."
According to the Los Angeles Times report, the crash caused "significant damage to the vehicle," but nobody was injured. The vehicle's alert system signaled a problem and urged the motorist to pull over safely. The fire erupted soon after, and was extinguished by the local fire department. The Times also notes that safety officials have been closely monitoring the lithium-ion batteries used in electric vehicles, out of concern that they might be fire-prone.
Nadrich urges all vehicle defect victims to contact a qualified personal injury attorney right away.
About Nadrich & Cohen: Jeffrey Nadrich is a car accident injury attorney with Nadrich & Cohen, a California based law firm with offices in 18 locations across the state. Nadrich & Cohen handles all types of wrongful death and serious injury accident cases, and victims are encouraged to call 1-800-718-4658 for a free consultation with a Nadrich & Cohen attorney.
Source:
Los Angeles Times: Tesla Shares Fall After Mysterious Car Fire and Analyst Downgrade; October 2, 2013