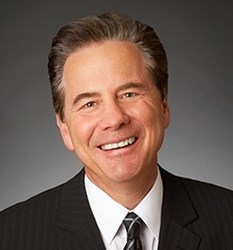 Los Angeles, CA (PRWEB) October 08, 2013
A New York man is in the hospital in critical condition after plowing his SUV into a group of motorcyclists and subsequently suffering a physical attack from the same group, according to CBS and other news outlets. The alleged attack took place when Alexian Lien and his wife were celebrating their anniversary with their 2-year-old daughter. According to the reports, Lien collided with one of the motorcyclists after possibly being cut off in traffic. Immediately after, the other cyclists in the group surrounded Lien and began to behave aggressively. That's when Lien drove his SUV through the group, and they retaliated by pulling him from his vehicle and attacking. Renowned California motorcycle accident lawyer Jeff Nadrich recently commented on the legal implications.
According to Nadrich, "This is a tragic situation, and there are no winners. As a motorcycle accident lawyer, I often encounter situations where otherwise innocent motorcyclists dismantle their own cases by succumbing to road rage. Now, this particular case is still under investigation, and we don't have all of the details, but I would point out that in the event of an accident, retaliation is never the answer. Not only will it hurt your case, but will set you up for additional liability, even if the original collision wasn't your fault to begin with."
Nadrich urges all motorcycle accident victims to contact a qualified personal injury lawyer right away. "If you or someone you love is involved in a motorcycle collision, the first step is to seek medical attention, and then contact a legal professional for expert counsel. Don't take matters into your own hands. That can only make things worse for you and everyone involved."
According to a CBS report, the SUV driver may be paralyzed for life as a result of being attacked by the group of bikers, and his family asserts that he only plowed through the group for his own safety. At least one of the motorcyclists is also paralyzed as a result of the altercation. Police are still investigating the situation.
About Nadrich & Cohen: Jeffrey Nadrich is a motorcycle injury accident lawyer with Nadrich & Cohen, a California based law firm with offices in 18 locations across the state. Nadrich & Cohen handles all types of wrongful death and serious injury accident cases, and victims are encouraged to call 1-800-718-4658 for a free consultation with a Nadrich & Cohen attorney.
Source:
CBS New York: Family – SUV Driver Faced with 'Life-Threatening Situation' in Motorcycle Melee; October 3, 2013