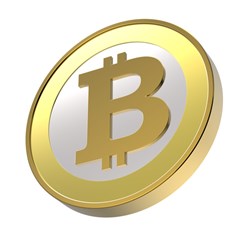 ForexMinute is trying to help Bitcoin brokers and exchange cash in the traffic that it brings.
London, UK (PRWEB) October 10, 2013
Jonathan Millet, CEO and founder of ForexMinute, announces that his company now offers attractive Bitcoin affiliate programs for Bitcoin traders. He also states that he can help Bitcoin brokers and exchanges receive new customers every day.
Moreover, when Bitcoin is fast becoming a reliable and long term investment tool for a large number of investors and traders, ForexMinute is trying to help Bitcoin brokers and exchanges cash in the traffic that it brings. Bitcoin brokers can add their banners to ForexMinute and get new customers on a regular basis.
Similarly, ForexMinute also offers an analysis of top Bitcoin affiliate programs from various Bitcoin brokers and exchanges that website owners and bloggers can use to earn some extra money. Jonathan Millet says, "If you have a blog or run a website, and wish to get some cash, we can help you with our reviews of various Bitcoin affiliate programs."
ForexMinute informs and guides website owners to earn money by adding Bitcoin banners in various sizes that can fit their blog or website. Reviewers at ForexMinute also analyze various options available and suggest the one that suit them the most. Forexminute also informs about the amount of money bloggers or website owners can earn.
ForexMinute considers that Bitcoin affiliate programs are best suited for bloggers and website owners who wish to earn a lot of money adding Bitcoin banners; it is easy and does not cause any hassle.
About ForexMinute
ForexMinute, the world's leading Forex news and views portal, has become a one-stop solution provider for Forex traders and brokers as well as Bitcoins news. It provides all the required tools to individuals to become a professional Forex trader. Also, it helps Forex brokers provide high-end user-friendly trading experience to traders with an array of resources e.g. financial news by the minute, fundamental analysis, technical analysis, Forex tools and others.
For more information, visit http://www.forexminute.com or call +1 800 758 5780.
You can have the ForexMinute newsletter delivered to you each trading day. Simply sign up today. You will be kept up to date on the latest market action. It's free and simple -http://www.forexminute.com/newsletter.