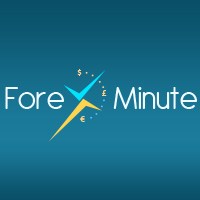 He informs that almost routinely he receives messages from the visitors who feel that they have vastly improved their knowledge from the latest Bitcoin news and Forex brokers' reviews.
London, UK (PRWEB) October 13, 2013
Jonathan Millet, CEO and founder of ForexMinute, proudly claims that since his online portal for Forex news was launched, ordinary traders have benefited a lot.
He informs that he receives messages from visitors who feel that they have vastly improved their knowledge from the Bitcoin news and Forex brokers'reviews. ForexMinute, a leading online portal for the latest Bitcoin news, recently revamped its website and brought in several changes to make the site look even better.
The ForexMinute team believes that it is not just the information or news that matters, but how it is presented that makes a difference
Apart from the transformation in the looks, ForexMinute has also added several other features such as 'Forex blog' and 'Bitcoin blog.' The online portal offers the latest blogs which talk about the tips for Forex traders, Bitcoin traders, etc. Thus, coming with several rich features like 'Related Posts' 'AddThis,' 'Share Button,' etc., ForexMinute provides an enhanced user experience.
According to Jonathan Millet, CEO of the company, ForexMinute delivers the latest Forex and Bitcoin news for readers. Its expertly written blog posts, Bitcoin news, Forex news, economic indicator news, are meant to help traders enhance their knowledge base and do well in trading.
About ForexMinute.com
ForexMinute, the world's leading Forex news and views portal, has become a one-stop solution provider for Forex traders and brokers as well as Bitcoins news. It provides all the required tools to individuals to become a professional Forex trader. Also, it helps Forex brokers provide high-end user-friendly trading experience to traders with an array of resources e.g. financial news by the minute, fundamental analysis, technical analysis, Forex tools and others.
For more information, visit http://www.forexminute.com or call +1 800 758 5780.
You can have the ForexMinute newsletter delivered to you each trading day. Simply sign up today. You will be kept up to date on the latest market action. It's free and simple -http://www.forexminute.com/newsletter.