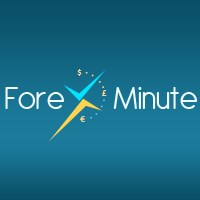 Thus, it is a must test for traders who are comparatively new for option trading.
London, UK (PRWEB) October 14, 2013
OptionRally offers new Mini Trading Account for traders which, according to ForexMinute, are ideal for new traders as according to it; with this trading account, traders can keep their risk exposure as low as possible during the initial trading periods. Thus, it is a must test for traders who are comparatively new for option trading.
ForexMinute, a leading online portal for Forex brokers' reviews and Bitcoin news, also reviews the brokerage firm and says that with a Mini Trading Account, traders can start investing little yet receive a welcome bonus when they make the initial deposit which will be equal to 15% of its value.
A reviewer at ForexMinute further admits that another advantage with the Mini Trading Account is that traders have a higher likelihood of getting further bonuses every time they make a redeposit equal to 10% of their value. Thus, the bonuses are not limited but unlimited for all traders who trade with OptionRally.
Additionally, as the Mini Trading Account offers daily and weekly market reviews to help traders make informed decisions and aver the benefits avoiding the losses, traders get a lot of benefits just opening an account.
With a range of assets such as indexes, stocks, commodities, currency pairs, etc. at the disposal for traders, OptionRally has carved a niche for its trading services. Apart from daily and weekly market reviews, it also provides high-end advice for traders with the help of experts.
About ForexMinute
ForexMinute, the world's leading Forex news and views portal, has become a one-stop solution provider for Forex traders and brokers as well as Bitcoins news. It provides all the required tools to individuals to become a professional Forex trader. Also, it helps Forex brokers provide high-end user-friendly trading experience to traders with an array of resources e.g. financial news by the minute, fundamental analysis, technical analysis, Forex tools and others.
For more information, visit http://www.forexminute.com or call +1 800 758 5780.
You can have the ForexMinute newsletter delivered to you each trading day. Simply sign up today. You will be kept up to date on the latest market action. It's free and simple -http://www.forexminute.com/newsletter.