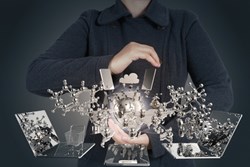 When Android browsers are available which allow the user to connect directly to an IP proxy.
Dallas, Texas (PRWEB) October 07, 2013
idcloak releases a free HTTP Proxy List which owners of Android devices may use to reroute their browsing to a remote proxy server. The list includes a quick walk-through that helps these users convert Opera Mobile Classic into an anonymous surfing browser.
"There is a popular misconception about Android HTTP proxy use," says idcloak's Robin Welles, "that the device needs to be rooted and third-party droid proxy software installed. While that option exists, it is an unnecessary measure when Android browsers are available which allow the user to connect directly to an IP proxy."
Welles recommends Opera Mobile Classic as the best browser for the job. "Not all Android browser apps make it easy to connect to an HTTP proxy – their proxy settings are hidden if they are there at all. Of all the browsers we assessed, Opera Mobile Classic is by far the most user-friendly. The advanced settings menu, accessed by typing opera:config into the URL field, opens up a long list of options. Proxy configuration is one of these. We recommend users take a look at our walk-through to enter the chosen proxy IP address correctly."
With Opera Classic configured to connect to a proxy, users open up access to several benefits. When accessing a restricted WiFi which forbids access to certain sites, the proxy browser may lead the user around the restrictions. Likewise, if the chosen proxy is based in another country, the user may unblock YouTube videos that are not regionally available – something many web proxies are not able to do on an Android device.
The proxy list allows for easy country selection by means of its filter menu. US proxies, which are most popular for unblocking YouTube videos, currently total 227. Speed test results inform the user which proxies are fast enough to support video download.
idcloak is a provider of proxy solutions to everyday internet problems: enhancing freedom, security and privacy on the web. See idcloak.com for more.