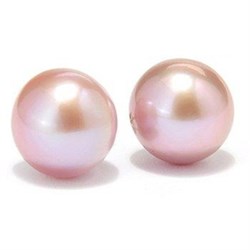 "You gain strength, courage, and confidence, by every experience in which you really stop to look fear in the face" - Eleanor Roosevelt
Charleston, SC (PRWEB) October 08, 2013
Majestical Jewelry is donating 15% of profits from any pink item sold on their website to the Susan G Komen Foundation For Breast Cancer during October, Breast Cancer Awareness month. Majestical Jewelry feels it is a way to give back to the women that have supported this online business.
Majestical Jewelry is a leading online retailer of silver jewelry, gemstone jewelry, pearl jewelry, charms, and fashion jewelry. There are a number of pink items to choose from on the site, and you don't need to do anything other than make a purchase for your money to go to breast cancer awareness. With any pink item purchased at Majestical.com, the donation will automatically be applied to the Susan G. Komen Foundation in October 2013.
Breast cancer is a very serious problem in America and worldwide. In America alone there will be an estimated 232,340 new cases of breast cancer in 2013.
"From the 1940s until the 1980s, the rate of new cases of breast cancer (called incidence) in the U.S. increased by a little over one percent each year. In the 1980s, incidence rose greatly (likely due to increased mammography screening), and then leveled off during the 1990s.
The incidence of breast cancer declined in the early 2000s. Although mammography screening rates fell somewhat over this same time period, studies show these changes were not likely related to the decline in breast cancer rates. The decline appears to be related to the drop in use of menopausal hormone therapy (postmenopausal hormone use) that occurred after the Women's Health Initiative study showed its use increased the risk of breast cancer and heart disease, Since 2005, the incidence of breast cancer has remained stable," Susan G Komen Foundation.
Please help us support Breast Cancer this Month. So do some early Christmas Shopping, and made a difference at the same time.
Visit us and buy jewelry online at Majestical Jewelry to support Breast Cancer Awareness Month and the Susan G Komen Foundation