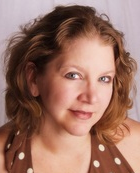 Gratitude, a power tool of Positive Psychology
Los Angeles, CA (PRWEB) October 14, 2013
Dr. Carol Francis, with author Sara Wiseman uncover more tools which stimulate the power to succeed, improve physical health, enhance relationships, or defeat depressing obsessions on Dr. Carol Francis Talk Radio. "Living a Life of Gratitude: Your Journey to Grace Joy and Healing" by Sara Wiseman leads readers down a personal path to bliss, laughter, positive sentiment, and connection which buoys-up readers to face the trials of cancer, bereavement, job loss, or disasters. Dr. Martin Seligman, Dr. Daniel Goleman and Dr. Shawn Achor rallied the paths of Positive Psychology, and Sara Wiseman provides this journalistic guide to harness the power of positive mental health through something as direct and powerful as Gratitude.
Dr. Carol Francis Talk Radio interviews enlightened authors, experienced experts, and inspirational heros with in-depth interviews. From governmental shut-downs, fracking, weight loss, money mindedness, remedies for depression, missions in South Sudan, or magic of angels, listeners can enjoy the inspirations and instructions which can propel them forward to make life happen regardless of the challenges.
Dr. Carol Francis Talk Radio Shows this month include:
10/7/2013 10:00 AM Write and Publish Your Book with Randy Peyser
10/14/2013 10:00 AM Success Through Power of Gratitude with Sara Wiseman
10/16/2013 10:00 AM "The Knowledge" by Don Saunders
10/21/2013 10:00 AM Dreams Which Heal, Reveal and Decode - Robert & Lynne Hoss
10/28/2013 10:00 AM Angels and Extraterrestrials - Conversations & Encounters with Tom Moore
Sara Wiseman's many books are available on Amazon.
Excerpt from "Living a Life of Gratitude:"
"In the moment that we give thanks, everything changes . . .
. . . Our hearts crack open. We are flooded with love. And in that exact instant, we shift to an awareness that is positive, joyous, and brimming."
"Sharing uplifting stories that travel from the beginnings of life to the end, Living a Life of Gratitude shows you how to open your heart to a journey of reflection that will help you slow down and appreciate life for what it is. Whether you use it as a source for discovering inspiration or for strength in times of struggle, this book is a guide to finding light and love, even when you least expect it."
Book Reviews:
"In this revealing book, Sara Wiseman helps us recall, appreciate, and integrate our own life's journey from a place of gratitude, aware of the blessings and growth in all situations and experiences."—Madisyn Taylor, co-founder of DailyOM.com
"...simple guidelines for experiencing a more peaceful and joyful life."—Dr. Steven Farmer, author of Earth Magic
Contact Information:
Dr. Carol Francis, Clinical Psychologist, Marriage, Family & Child Therapist, Clinical Hypnotherapist and Life Coach in the Los Angeles area has hosted Dr. Carol Francis Talk Radio since 2008. Her shows are podcasted at BlogTalkRadio.com/dr-carol-francis or itunes.com/dr.-carol-francis or show cased at DrCarolFrancisTalkRadio.com.
Sara Wiseman at SaraWiseman.com for books, recordings, readings, and schedule of events.