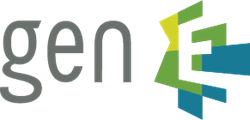 Orlando, Florida (PRWEB) October 07, 2013
gen-E, a global IT process automation software company, today announced that the company will exhibit at the Gartner Symposium/ITxpo 2013, held October 6-10 in Orlando, Florida. The company will showcase its new Resolve™ Storage Management and Resolve Application Performance Management solutions, among others, in booth #244.
gen-E has broken new ground with its award-winning Resolve software, which is the only ITPA software that provides a collaborative operations approach to automation. Resolve addresses the most important challenges facing organizations today, providing unprecedented levels of end-to-end automation and operational agility for organizations to keep pace with growth and customer demands.
Resolve Storage Management Automation delivers automated fulfillment, diagnostics, remediation and self-service. Proving to be more cost effective than storage management automation solutions provided by traditional storage vendors, Resolve improves performance, availability and agility of storage infrastructure through capabilities such as automated optimization of storage capacity, automated storage reclamation and automated diagnostics and triage.
Resolve Application Performance Management (APM) features automated alert detection and response, automated application runbook executions, automated remediation and incident handling, automated maintenance and health checks, self-service automation and SLA reporting and compliance. Like all of the gen-E Resolve solutions, Resolve APM offers true end-to-end process automation and orchestration across disparate organizational silos and systems.
"We're pleased to participate at the Gartner Symposium/ITxpo again and show senior leaders how highly extensible and versatile the Resolve platform is," said Dhilip Gopalakrishnan, Director of Product Management and Solutions Engineering. "At gen-E, we believe the key to transforming IT operations is to leverage an organization's most valuable assets – its employees and existing knowledge base – to provide a human-centric approach to IT issue resolution."
Other gen-E Resolve solutions that will be featured include Cloud Services Automation, Event Management Automation and Self-Service Automation.
Gartner analyst Ronni Colville recently named gen-E in a report, published on August 26, 2013, entitled, "Know the IT Process Automation Vendor Landscape to Shortlist the Best Vendors for Your Organization." In the report, Colville notes that ITPA is moving from an ancillary capability to a core competency for all IT organizations as they seek agility with key initiatives such as cloud and DevOps. To obtain more information on this report, and to download it, please go to: http://www.gartner.com/DisplayDocument?id=2579417&ref=g_fromdoc.
Resolve just took home top honors as the Gold winner in the Business Process Management category at the 5th annual Golden Bridge Awards on September 30, 2013. And, in June 2013 gen-E was named a winner in the Red Herring Top 100 Award, which recognizes leading private companies in North America and celebrates the innovations and technologies that start-ups bring to their respective industries.
Resolve is being used by industries across the board, including leading global financial services, communication service providers and transportation companies for customer care, service desk, provisioning, and more.
To schedule a demo of Resolve IT Process Automation software, and meet with a gen-E executive at Gartner Symposium/ITxpo 2013, please email gen-E at: info(at)gen-e(dot)com.
About gen-E
gen-E is an IT process automation (ITPA) software company that places human ingenuity at the forefront of workplace activity. The company's award-winning Resolve™ software breaks down traditional organizational and process constraints through an innovative approach to automation. Powered by actionable and dynamic knowledge management capabilities, Resolve allows organizations to realize cost savings of as much as 200 percent within months of deployment. For more information, please visit http://www.gen-e.com.