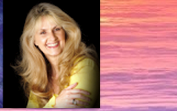 Dream and Tap: New approach to better emotional health with psychotherapists Lynn and Robert Hoss on Dr. Carol Francis Talk Radio Show
Los Angeles, CA (PRWEB) October 21, 2013
Dream Psychotherapy combined with Emotional Freedom Techniques comprise a new approach to happiness and success created by psychotherapists Lynn Hoss and Robert Hoss, who detail their formula for releasing emotional trauma and resolving issues in their book "Dream To Freedom" on the Dr. Carol Francis Talk Radio Show October 21, 2013 podcasted thereafter at http://www.blogtalkradio.com/dr-carol-francis/2013/10/21/dreams-which-heal-reveal-and-decode--robert-lynne-hoss.
Dream therapy with EFT, Emotional Freedom Techniques as explored on Dr. Carol Francis Talk Radio with Psychotherapists and Robert Hoss and Lynn Hoss authors of "Dream To Freedom" is detailed at DreamScience.org. This new combination of psychotherapies integrates the deeper psychoanalytic personal analysis of Carl Jung with acupressure-like techniques of tapping while emotionally releasing issues. How these two psychotherapies work together and benefit individuals is discussed by creators of this path of dreaming and tapping, Lynn and Robert Hoss.
Dr. Carol Francis, Clinical Psychologist in the Los Angeles area, trained in psychoanalytic therapies, Carl Jung's Dream work, Gestalt Dream work and EFT, hosts this in-depth interview with psychotherapists and authors Robert and Lynn Hoss, helping listeners unravel traumas, issues, and emotional pains using their detailed techniques found at DreamScience.org, a very resourceful and detailed website which can further guide listeners to explore this new psychotherapy tool.
"Dream to Freedom" available on Amazon.com or through DreamScience.org.
Lynn and Robert Hoss Schedule of Seminars and Workshops:
November 9, 2013: Dream to Freedom; lecture and workshop on the Question of Consciousness and the Science and Psychology of combining Dream Work & Energy Psychology ("tapping"); 9AM - 3PM; Hugh Taylor Birch State Park Garden Center, Ft. Lauderdale, FL Contact Kristen @ 248-933-1069 or e-mail: kristen(at)YEAfrog(dot)org

December 13, 2013: The Science and Psychology of Dreaming; Spirit of the Senses; Phoenix Arizona, write to thesalons(at)cox(dot)net for information on the lecture and joining Spirit of the Senses
January 13, 2014: The Science of Dreaming; 10:00 – 11:30 AM, Pebble Creek, Goodyear Arizona. (Closed group event but send inquiries to bob(at)dreamscience(dot)org)
Feb 7 - 9, 2014: The Question of Consciousness and the Afterlife; Natural Spirituality Conference, Camp Mikell, Toccoa, Georgia; to be announced on http://www.naturalspiritualityregionalgathering.com.
Excerpt from Lynn and Robert Hoss from Dream Science.org
"The therapeutic process often starts with surface-level problems, peeling away emotional layers until the critical issue surfaces. However, it is possible to begin at a deeper level when integrating energy psychology with dreamwork. Dreams focus on the important unprocessed emotional issues of the day, thus dreamwork can quickly bring to consciousness the most important issues at that point in time, that a person is dealing on a subconscious level. On the other hand dreamwork alone - in the absence of other therapies - is not necessarily effective in reducing the emotional stress that may surface. Energy Psychology (EP) complements dreamwork by providing a method for reducing emotional stress and reducing the emotional barriers to healing, once a condition is identified. Combining the two disciplines integrates the primary benefits of both into one technique which is useful for self-help or in a therapeutic setting. In this workshop participants will learn this unique "Dream To Freedom TM" technique, which provides a specific means for identifying and addressing emotional and psychological issues through: 1) an effective 6-step Gestalt-based dreamwork method for easily identification of current unresolved emotional and psychological issues, 2) new applications of EP methods to the dreamwork process and outcomes and 3) the opportunity to follow along and practice the integration of EFT with personal dream or image work. "
About the Presenters:
Lynne Hoss, M.A., is Energy Psychology Program Director for Innersource, and a former counselor and journalist. She is instrumental in bringing the field of Energy Psychology forward through authoring articles and CE exams, public presentations and individual instructional sessions on Energy Psychology methods.
Robert Hoss, MS, is Executive Officer and former President of the International Association for the Study of Dreams, and author of Dream Language. A faculty member of the Haden Institute, he has been internationally acclaimed lecturer on dreams and dreamwork for 30 years. http://www.dreamscience.org