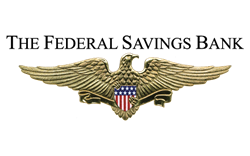 Under the new definition of QM, a mortgage loan must: Not have terms longer than 30 years.
Chicago, IL (PRWEB) October 07, 2013
The Federal Savings Bank has been informing its mortgage applicants that The Department of Housing and Urban Development announced on September 30th its proposal to define a Qualified Mortgage (QM). Qualified mortgages apply to single-family loans insured by the FHA and mortgages that are insured, guaranteed or approved by HUD.
"The proposed rule aims to ensure the continuity of access to mortgage financing to credit-worthy, yet underserved borrowers while further strengthening protections for FHA borrowers and taxpayers, alike," HUD reported.
Under the Dodd-Frank reform, HUD has stated that the proposed definition is in line with the Ability-to-Pay criteria from the Truth-in-Lending Act (TILA). The standard also meets HUD's commitment to providing affordable mortgage finance options for low income borrowers who are qualified. The Consumer Financial Protection Bureau released a QM definition earlier this year, which is still the foundation of HUD's new proposal.
Under the new definition of a QM, a mortgage loan must: Not have terms longer than 30 years; have periodic payments; be insured or guaranteed by HUD or FHA; and limit upfront fees to not more than 3 percent with exceptions for Title 1, Section 184 and 184A loans.
"These new definitions of a qualified mortgage will help the industry better communicate," says Nick, a banker at, The Federal Savings Bank.
The new definition aims to lower the costs of mortgage payments and compliance costs for qualified borrowers looking to get the best mortgage refinance rates.
Contact The Federal Savings Bank, a veteran owned bank, to explore affordable mortgage and refinance options.