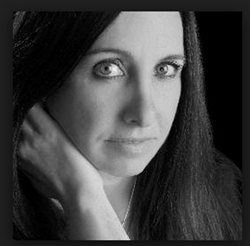 Tess shares the inner contemplations which most of us hide from ourselves and others.
Los Angeles, CA (PRWEB) October 10, 2013
"Quiet Water" by Heather Rivera is a fluid easy reading novel which captures the angst and desire for true love, a soul mate connection, which contrasts to a mundane life of disconnection. "Quiet Water" echoes the chaos, search, confusion, and self-doubt expressed by every romantic and soulful individual who radically changes a life path in search of great fulfillment and meaningfulness. Available at Amazon.com and Barnes and Noble.
Gripping dreams of a lost love compel Tess Whitaker to walk away from a stable marriage and her teenage son. As she struggles to piece together a new life in a new town, haunting visions of a past life thrust her into a quest to find her elusive lover. Spinning out of control, Tess wonders, "Have I really gone off the deep end? Will I ever find 'the one?'"
Quiet Water
By Heather Rivera
About the Author:
Heather S. Rivera, R.N., J.D., Ph.D. lives in Huntington Beach, California with her husband, Mark. Her best friends consist of Kala (a Puggle), Kiki (a neurotic Chihuahua), and Danzy (a black cat who believes he helps her write). When not writing, Heather works in the institute that she founded with Mark and speaks on past life research. Heather is the author of "Healing the Present from the Past: The Personal Journey of a Past Life Researcher." Check out plrinstitute.org or heatherrivera.com.
ISBN-13: 978-1491027219
ISBN-10: 1491027215 
LCCN: 2013913509 
BISAC: Fiction / Romance / Paranormal
262 Pages
Available at Amazon.com and Barnes&Noble.com
Further seminars and workshops with Dr. Heather Friedman-Rivera on her website: heatherrivera.com.
Contact Information for Interviews
Heather Rivera, Author
16458 Bolsa Chica St. #230
Huntington Beach, CA 92649
Contact: (714) 580-8803 honulife(at)me(dot)com http://www.heatherrivera.com
Dr. Heather Friedman-Rivera has appeared on Dr. Carol Francis Talk Radio with an intriguing scientific analysis about past life experiences and the impact on emotional healthy living. This fascinating interview can be listened to at this podcast link on BlogTalkRadio.com/dr-carol-francis..