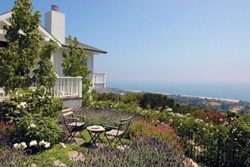 Bullying - the belittling, harassment, ostracizing, demeaning, or physical harming of another, is a tremendous problem.
Malibu, CA (PRWEB) October 07, 2013
October is bullying prevention awareness month. Bullying - the belittling, harassment, ostracizing, demeaning, or physical harming of another, is a tremendous problem. It is estimated that approximately 30% of teens have been directly involved in a bullying situation either as the bully or being bullied. Almost everyone has witnessed bullying. Being bullied and being a bully can have profound emotional impact including increased rates of suicide, substance abuse and addiction, self-esteem problems, and it sets the stage for future mental health issues including depression, anxiety, and profound loneliness, yet all these problems can be prevented where bullying can be stopped.
"Bullying is a grave problem in part because so many people view it as a normal part of growing up or as part of 'rites of passage' from childhood into adulthood. Adults will tell kids that they need to learn how to fight to stand up to bullies and if they cannot or will not, the adult will sometimes further bully the child by calling him or her weak," said Constance Scharff, PhD, an addiction researcher who studied bullying during her Master's level work. "But bullying, especially when persistent, changes a child's personality. If you look at suicide and addiction statistics for those who have been bullied, they are shocking, and that doesn't even take into account those who suffer lifetimes of depression, anxiety, and sadness without ever having a problem 'big enough' to get them to seek help."
"In addiction treatment, psychotherapists often have to spend a lot of time helping an individual rebuild their self-esteem after having been bullied. Also, bullies themselves have emotional scars that cause them to lash out against others. Those issues too must be addressed. But for every case of bullying we prevent or intervene upon early enough, that's one case of addiction we might prevent in the future," said Dr. Damon Raskin, medical doctor and addiction specialist.
There are many good community resources to prevent bullying. Look online for what you can do to end this cycle.
About Sunset Malibu:
Sunset Malibu Drug Rehab is a top-notch addiction and depression treatment center in a private setting with a multitude of treatment options focusing on helping people overcome their addictions and transforming their lives. For information about Sunset Malibu's effective treatments and intervention services, please call 1-800-332-9202, 24 hours a day.
Source: Sunset Malibu
Related Links: http://www.SunsetMalibu.com