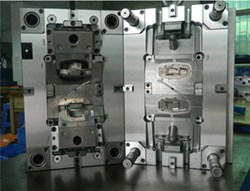 (PRWEB) October 07, 2013
Wuxi Glory Plastics, a plastic molding manufacturer that finds 90% of clients are satisfied with its plastic molds and injection molding service, announce the update of its products and services.
Everything Wuxi Glory Plastics does is to respond to clients' questions quickly. Now, customers can speak directly to sales representatives without having to wait in an automated voice system. Clients can talk to a real person for live help now. Clients can send emails to the company, and their questions will be answered within 4 hours in a business day. Live online chat is also available at the website. Emergency support is also available 24×7 through the online customer support portal at Wuxi Glory Plastics.
The CEO of the company says, "Customer service is our priority and our goal is to answer every call live or reply to customers' emails in a few hours whenever possible. Every customer here is treated like a VIP. This was by far the best support experience we have had in a very long time."
"The sales manager Mr. King is professional and really knowledgeable about their product. He is friendly as well. I like everything of this company," commented an old customer from London.
Wuxi Glory Plastics was established in the year 1995. It stands out among many suppliers for its in-house stringent quality control, prompt shipments and robust after sales services. As an industry leader in the China plastic industry, the company is known for its high end services and competitive rates. For more information visit their site address at http://www.plastics-molding.com/.