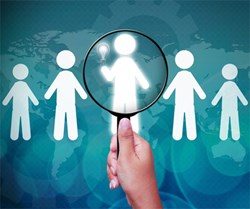 …it's a lot more interactive and a lot more stimulating in terms of visuals…Homework has changed.
London (PRWEB UK) 9 October 2013
Tablets for Schools' Stage 2 Research on the impact of using tablets in schools has been now been released, and is available for download. The results demonstrate that, among other benefits, tablets both increase independent learning, and encourage collaboration.
Tablets for Schools' Stage 2 Research
The research programme was conducted by Family, Kids and Youth, and is supported by Carphone Warehouse, Dixons, 9ine Consulting, Google, Samsung, Pearson, Virgin Media and Talk Talk. Phase 2 was conducted between September 2012 and April 2013, and the aim was to examine the feasibility and educational impact of giving tablets to students. The study evaluated a number of secondary schools that had given tablets to students.
The full Stage 2 Research Report is available for free download here. You can read a quick summary of the findings here.
About Tablets for Schools
Tablets for Schools is a non-profit campaign for the integration of tablets into UK education, primarily through commissioning independent research on the learning benefits of mobile and interactive education. Tablets for Schools and its partners believe that the interactive learning associated with tablets provides students with enhanced creative and innovation skills, improved mastery of curriculum subject matter, and the adaptability necessary for participating in an increasingly networked world. Tablets for Schools enjoys a broad base of support from teachers, parents, schools, leading academics, industry, and government.
The Findings of the Research
The students reported the following as a result of using tablets in the classroom:

69% felt that they were more motivated to work.
87% found it easier to learn.
72% believed that their work had improved.
88% believed that they would do better in exams.
However, 42% of students still prefer teacher-led classes to independent learning. Years 9 and 10 were more likely to agree with this sentiment (48%), versus those in years 7 and 8 (37%).
Teacher knowledge, adequate infrastructure, insurance, access to appropriate content, and device protection were found to be key determining factors in the success of tablets in education. Learning from other schools that had successfully implemented tablets was also beneficial.
What People Are Saying About Tablets in the Classroom
The Deputy Principal of Wallace High School commented on how students were more engaged and motivated:
"…it's a lot more interactive and a lot more stimulating in terms of visuals…Homework has changed. Rather than just doing questions, pupils are going away and doing a podcast, and teachers can say, 'I want you to listen back to your podcast and drop in sound effects' or something like that…"
Andrew Harrison, CEO of Carphone Warehouse Plc says:
"The Tablets for Schools research shows that pupils and staff are reaping real benefits through using tablets in school and at home. But these schools are pioneers. It is clear that the process is currently far too complicated for school leadership teams to introduce and use Tablets effectively. We believe one to one devices offer a once-in-a-generation opportunity to help all UK pupils transform the way they learn. Tablets for Schools is committed to highlighting the benefits and issues of mobile learning, creating a blueprint for schools to use and adapt to suit their needs."
Further Information
Visit Tablets for Schools