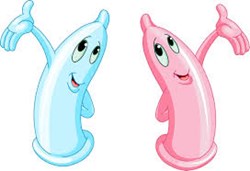 New York, NY (PRWEB) October 08, 2013
The site "positivesingles" is offering dating help for singles with Herpes, HPV, HIV / AIDS, Hepatitis, Chlamydia, Gonorrhea, Syphilis and other STDs. It has been helping people with STDs find love since 2011.
Why is this site a popular STD dating site? This site offers both local herpes dating and local HIV dating. Everyone with an STD can join them regardless of race, religion, sexual orientation or gender. Noting there are over 70 million people currently living with STDs in the U.S. alone and an overall estimate of 400 million worldwide, the site's spokesperson has claimed that "when you have Herpes (HSV-1, HSV-2), HPV (Human Papillomavirus), HIV or any other STD, it can make you feel like you are all alone in the world."
But for those people who wish there was a place where they didn't have to worry about being rejected or discriminated against, the spokesperson has assured their "warm-hearted and exclusive community for singles and friends with STDs" was created to help all who are looking for Herpes dating, HPV dating, HIV AIDS dating, or any other STD dating.
The site allows users to set up profiles free and then they are able to connect to millions of other users who also have herpes. Visitors to the site are able to search for other members of the opposite or same sex and enter their preferred age range and location. They are then able to view profiles that match their criteria and make a connection.
The website offers online chat rooms, private photo albums, an online STD counselor, 800+ STD FAQ, and 24/7 customer support. It also has a large forum and many blog posts. Additionally, there are many options for social networking connectivity and interaction.
To learn more about this site, please visit http://www.positivesingles.com