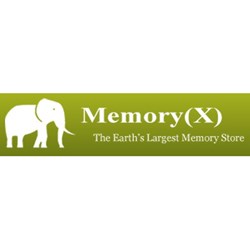 MemoryTen excels in providing stellar services including MacBook Memory upgradation services.
Santa Clara, California (PRWEB) October 08, 2013
MemoryTen has been supplying hard disk drives and RAM drives for all models of Apple's Macintosh computers including MacBook Pro and MacBook Air. The online store also installs memory modules for clients who take the trouble of carrying their Apple or Mac computer to their site and charges $10 for rendering the service. MemoryTen has exciting offers for government departments, corporate organizations, educational establishments, resellers, wholesalers and more.
MemoryTen MacBook memory upgrades are now available for 13.3 inch MacBook of 1.83 GHz and 2 GHz. MacBook Pro Memory upgrades for 15-inch, 13-inch, 17-inch, 11-inch, and 15.4 inch released in the years 2007, 2008, 2009, 2010, 2011, 2012 and early 2013 can also be sourced from this leading online shop. MacBook Air memory installations for 11-inch and 13-inch MacBooks for 2007, 2008, 2009, 2010, 2011, 2012 and 2013 (middle and late phases) can also be purchased from online platform of MemoryTen.
Today's business environment is extremely competitive. Almost all commercial organizations take it for granted that they'll be able to source the best of technological products and equipment from an authorized vendor to retain their competitive edge. A typical corporate entity wants to do away with the hassles associated with procuring quality products and accessories for their technological setup.
In other words, a business organization would not want to haggle with prices, would expect excellent after sales service and support apart from upfront discounted deals. MemoryTen excels in providing stellar services including MacBook Memory upgradation services and has been doing so since 1995. For many Fortune 500 companies, MemoryTen is the most preferred brand as far as memory upgrades and installations are concerned.
The online store of MemoryTen is also offering competitive rebates and discounts to organizations giving bulk orders and save up to 40% on their IT outlays. Thus, allowing the companies to bypass distributors, resellers, and various other go-betweens when it comes to sourcing the equipment and devices needed by supplying the same directly to its customers.
The company has also taken measures to make the process a convenient one for corporate entities and establishments to procure their hardware equipment and devices including but not limited to MacBook Memory upgrades by customizing each and every client's order project. There are many payment plans an organization can avail of. The organization can place online orders through the MemoryTen's website or also order via phone or fax. MemoryTen also has the facility to ship multiple and bulk purchase orders to different addresses of an entity in the shortest possible time and at the best rates.
MemoryTen also provides these facilities to all state, local or any Federal administrative department, schools, colleges and universities.
About MemoryTen-MemoryTen incorporated in 1995 has two manufacturing sites and has 9 offices in five countries with total employee strength of 135. It is a global leader in supplying hardware equipment that includes CF flash cards, flash pen drives and memory upgrade devices via its online store http://www.memoryx.com