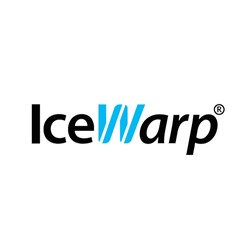 Our vision is to integrate Cisco office telephone systems and IceWarp messaging platform on a server level.
Springfield, Virginia (PRWEB) October 08, 2013
-- Global messaging and collaboration solutions provider is working on integration with Cisco --
IceWarp has been accepted into Cisco Developer Network, the global messaging and collaborations solutions provider announced today. Now the company will get the opportunity to develop solutions to be embedded into a wide range of Cisco products, giving customers the ability to deploy versatile communication systems in one box.
IceWarp solutions, built on universally accepted standards and protocols, easily integrate with a variety of technologies constructed on the same principles. Most recently, its customers have been using these flexible capabilities to integrate IceWarp messaging platform with Cisco solutions.
"We have noticed this trend and decided to invest in deeper compatibility with Cisco products," said Ladislav Goc, President of IceWarp. "The goal is to develop a family of products that would allow our customers to deploy messaging and telephone solution in one integrated package."
IceWarp developers will be able to make the most of the Cisco Developer Network for the accelerated development of this new product line.
"Cisco has amazing voice traffic products, but it's missing one critical component: a reliable and robust messaging solution," explains Mr. Goc. "We are going to close this gap. Our vision is to integrate Cisco office telephone systems and IceWarp messaging platform on a server level. This will liberate our customers from the need to juggle multiple systems when everything should be working as one complete package."
A rare exception in the messaging space, IceWarp's architecture is based on universal standards, doesn't depend on any client and supports all mobile devices currently on the market.
IceWarp Messaging Server is IceWarp's flagship product - a highly integrated solution that includes Mail Server with dual Anti-Spam and Anti-Virus protection. The product also has add-on options such as the IceWarp GroupWare Server, Instant Messaging Server, Text Messaging Server, a unified WebClient interface, full mobile device synchronization and much more.
The company is also offering other products built on its proven core platform. One is LiveWebAssist, a multilingual business chat that allows companies to better monetize website traffic by interacting live with website visitors, from any location, through any device – desktop, laptop, smartphone or tablet. The other is eVisitCare - the doctor-patient secure email communications system.
Already recognized as a leading email solutions provider and a viable Microsoft Exchange alternative, IceWarp (formerly Merak Mail Server) is deployed in more than 20,000 organizations and supports over 50 million users worldwide. The company disrupts the messaging category by delivering all email, mobile synchronization, SMS, chat, voice and video capabilities in one integrated, extremely secure and easy-to-deploy solution. Its customers include such market leaders as Marriott International, Inc., Verizon Communications, Inc., Inmarsat, AVTOTOR, Russian Space Agency, as well as small to midsized firms.
For more information, please visit IceWarp (http://www.icewarp.com) or follow us on Twitter (@icewarp).
ABOUT ICEWARP
IceWarp is a global provider of comprehensive messaging solutions for every business class, size and niche. Building upon a decade of enterprise e-mail platforms experience, IceWarp offers organizations an all-in-one highly secure solution that enables their mobile workforce to communicate through any platform, be it e-mail, mobile synchronization, chat, SMS, voice or video. The highly scalable product can easily be used by organizations of all sizes, from SMBs to large corporations, delivering ease of deployment, exceptional reliability and scalability. IceWarp's solutions are available in over 40 countries through a comprehensive network of distributors.