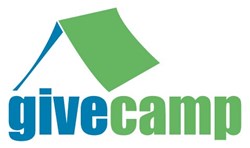 'We have seen incredible results,' said Sandy Pagnotti, Executive Director of The Ronald McDonald House. 'It's been wonderful to have the support and expertise of the Baltimore GiveCamp event with our technology/website needs!'
Baltimore, MD (PRWEB) October 08, 2013
This year's Baltimore GiveCamp, an annual marathon weekend of "Coding for Charity," will take place from Friday, October 18th through Sunday, October 20th, 2013 at the University of Maryland Baltimore County (UMBC) Campus in Baltimore, MD. More than 230 professionals will volunteer to help 30 nonprofit organizations accomplish technical projects that would not have otherwise been possible. Baltimore GiveCamp is the largest volunteer technology event in Maryland.
This weekend-long charity hack-a-thon for nonprofits will help organizations that include: Special Olympics Howard County, Citizens Planning & Housing, Alternative Directions, Empowerment Temple Church, The Healing Hands Foundation, Moveable Feast, and many more. Projects include creating websites, redesigning websites, building databases, and applying technology to meet critical nonprofit needs. The 2013 GiveCamp will also feature a day of topics and tutorials that are open to any area nonprofit, known as "Seminar Saturday." Technology, strategy, and marketing experts will share their knowledge and perspectives across many topics to help nonprofits grow and better serve the community.
Over the past two years, 380 Baltimore GiveCamp volunteers have helped over 36 Maryland-Area nonprofit organizations further their missions by saving them over $570,000 in technology resource costs. The Ronald McDonald House has participated with the Baltimore GiveCamp since its inception 3 years ago. Executive Director Sandy Pagnotti said, "We have seen incredible results! The first year, a GiveCamp team did a form conversion project and created an online registration form. The second year, a team created a brand new website for the Red Shoe Crew, our Young Professionals Group. This year, a team will be making enhancements to that site, which is http://www.redshoecrew.org. It's been wonderful to have the support and expertise of the Baltimore GiveCamp event with our technology/website needs!"
About Baltimore GiveCamp
The Baltimore GiveCamp is a weekend-long development marathon where software developers, graphic designers, analysts, project managers, marketers, and strategists come together to volunteer their time helping local and regional nonprofit organizations meet their technological needs. It is an offshoot of the national GiveCamp movement, which brings together multi-talented teams of professionals for a weekend to help nonprofits make a bigger difference in their communities.
To learn more about Baltimore GiveCamp, visit http://www.baltimoregivecamp.org, or connect with us on Facebook, LinkedIn, and Twitter (@BmoreGiveCamp). To learn more about or register for Seminar Saturday, visit http://www.seminarsaturday.org. To find out more about the national GiveCamp movement, visit http://givecamp.org/.