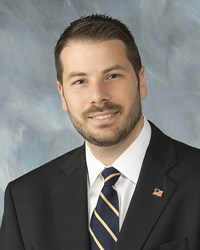 Hermitage, PA (PRWEB) October 07, 2013
Solar Atmospheres of Western PA (SAWPA) announces that Michael Paponetti has accepted the position of Regional Sales Manager. Michael will be utilizing his 18 years of heat treating / brazing technical knowledge to maintain and promote sales throughout the country. Prior to accepting this position he served as President of Expert Brazing and Heat Treating which is located in Massillon, Ohio. Michael brings experience and a proven track record of success, as a longtime AWS and ASM member, which will be invaluable in meeting Solar Atmospheres of Western PA's goals and objectives.
SAWPA president, Bob Hill says, "Please join me in welcoming Michael to Solar Atmospheres of Western PA! I am confident that he will be an excellent match for this position and a strong asset to our Solar team." Michael can be reached on his cell at 724-699-9854 or via email mikep(at)solarwpa(dot)com.
ABOUT SOLAR ATMOSPHERES OF WESTERN PA
Vacuum heat treating and brazing services provided by Solar Atmospheres produce bright, scale-free parts with minimal distortion. The Hermitage, Pennsylvania plant 60 miles North of Pittsburgh specializes in vacuum thermal processing of large, mainly titanium manufacturing parts. This facility houses the world's largest commercial vacuum furnace (80" wide x 60" high x 432" long work zone - 150,000 lb. workload capacity) which uniquely benefits the aerospace industry. With a variety of furnaces processing smaller parts, Solar Atmospheres serves 18 different industries. State-of-the-art services also include carburizing, nitriding and R&D. Additional plants are located in Fontana, California and Souderton, Pennsylvania. http://www.solaratm.com