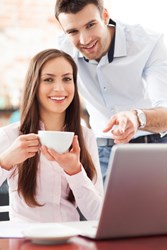 Cleveland,OH (PRWEB) October 08, 2013
A recent post on the Loans.net blog entitled "How to Improve Your Credit Even If You Don't Have a Credit Card" discusses how credit card use among 18 to 29 year olds has declined nearly 80 percent since the 2005 pre-recession levels. Since credit card use is a vital component of credit scoring, many of the cardless young adults could have little or no credit history when they apply for home, car or other personal loans in the future. The post references two recent news articles posted online by The New York Times and Businessinsider.com in discussing the problem and presenting solutions for borrowers with no credit cards or credit history.
In The New York Times article, FICO research leader, Fredric Huynh notes that credit card use is "very influential and critical" to gauging credit risk. FICO is one of the leading credit reporting and credit scoring agencies. Many lenders use the FICO score to evaluate a borrower's creditworthiness. The article notes that recent credit card law changes have made it harder for people under 21 to get credit cards, but also cites the recent Great Recession as a primary influencer as well.
So what can these and other borrowers do to solve this problem of a lack of credit history? The Loans.net blog paraphrases six recommendations presented in Ashley Tate's Businessinsider.com article titled, "How to Build a Solid Credit History." Here is an overview of Tate's recommendations:

Making timely payments on utility and other bills that report to credit reporting agencies.
Report rent through third-party companies, such as WilliamPaid or RentalKharma, if someones landlord or rental agency does not provide information to credit reporting agencies.
Students should be using a school loan and make making installment payments on time.
Financing a car purchase and paying monthly payments on-time.
Finding an unsecured credit card that reports to the credit reporting agencies is recommended.
Becoming an authorized user on a reliable person's credit card, such as parents or spouse.
Loans.nets recent blog post also advises borrower's with credit challenges on how even a subprime or high interest loan is useful as a means to improve credit. By paying the loan back on time, the borrower can improve their credit history and score, and eventually qualify for prime rates, the lowest interest rates, for home, car and personal loans.
Loans.net offers a wide variety of loans, including personal loans, home loans, home equity loans or lines of credit and more. By filling out a brief application on their site, the borrowers information is securely forwarded to hundreds of lenders who can then provide them with loan approvals in the privacy of their own home. At that point all that is left to be done is simply to review the different offers and choose the one with the best terms and rates.
Visit [http://www.loans.net/blog/how-to-improve-your-credit-history-even-if-you-dont-have-a-credit-card to read the post in its entirety or to apply for a loan.