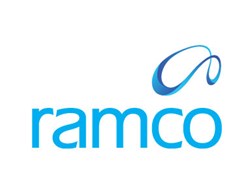 New York, USA / Chennai, India (PRWEB UK) 7 October 2013
Ramco Systems, the global Aviation Software provider on Cloud, Mobile and Tablets has formalized partnership with Aero-Intelligence, a leading consultancy headquartered in the United States. Aero-Intelligence is a teaming organization comprising of experienced industry leading professionals specializing in the technical/maintenance fields with experience in OEM and Commercial Aircraft Operations.
Speaking about the partnership, Mr. Ranganathan Jagannathan, Vice President – Head, Aviation, Ramco Systems, said, "Aviation is one of the major focus areas for Ramco and we are spread out globally to meet the industry's needs for comprehensive suite of offerings in the MRO/M&E space that caters to the needs of small operators to large airlines. Our focus has enabled us to enhance our customer base in this segment. Aero-Intelligence brings rich industry knowledge and experience that can benefit our product and match our market strategy. With the extended support of right partners, we look forward to further enhancing our presence globally."
Mr. Varghese Samuel, Partner, Aero-Intelligence, added, "Ramco provides us with industry best practices and the latest technology and mobile capabilities to assist our line setup and auditing processes. We look forward to fully utilizing our mutual synergies and providing the benefits to our customers."
About Aero-Intelligence: Aero-Intelligence (http://www.aero-intelligence.com) is a teaming organization comprised of experienced Industry leading Human Resource, Maintenance and Engineering personnel which includes engineering consultants with varying FAA DER/DAR qualifications and maintenance consultants holding licenses issued by various regulatory agencies across the globe. Through the extended services the company offers project management, for modification line setup support, engineering and certification services, aircraft/asset inspection, import/export, A/C registration and start up carrier services including regulatory approval and compliance as well as direct OEM operational support.
About Ramco Systems:
Ramco Systems provides next generation, end-to-end enterprise solutions that render complete transformation of the business in real time. Built on Ramco VirtualWorks®, all Ramco products are cloud architected by design and address the entire business cycle from transaction to analytics. Part of the USD 1 Billion Ramco Group, the company offers ERP, HCM, MRO, M&E, SCM, CRM, Financials, Service Management, Asset Management, Process Control, Project Management and Analytics to multiple verticals on the most appropriate cloud model—public, private and community. Ramco focuses on providing innovative business solutions that can be delivered quickly and cost-effectively in complex environments. Globally, Ramco has over 150,000 users from 1000+ customer organizations. The company has 21 offices spread across India, USA, Canada, Europe, Middle East, South Africa and APAC.
"Ramco Systems Limited (the "Company") is proposing, subject to receipt of requisite approvals, market conditions and other considerations, a rights issue of its equity shares and has filed its Draft Letter Of Offer with the Securities and Exchange Board of India ("SEBI"). The Draft Letter of Offer is available on the website of SEBI at http://www.sebi.gov.in, on the website of the lead manager at http://www.centrum.co.in and of the Company at http://www.ramco.com. Investors should note that investment in equity shares involves a high degree of risk and for details relating to the same, please refer to the section titled "Risk Factors" at page xiii of the aforementioned Draft Letter of Offer."
For more information, please visit http://www.ramco.com/aviation
Follow Ramco on Twitter @ramcosystems/read latest updates on http://www.ramco.com/blog
For further information, contact:
Vinitha Ramani
+91 - 9840368048
vinitharamani(at)ramco(dot)com; pr(at)ramco(dot)com