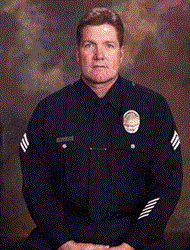 Mission Viejo, CA (PRWEB) October 09, 2013
Retired Police Sergeant Michael Williamson announced his candidacy for the California 42nd Congressional District in 2014. His priorities are the economy, jobs, small business, public safety and immigration reform.
Mr. Williamson stated he has some conservative views and some liberal views. As such, his approach will be different than many Democratic candidates. Fiscally, he is a strong believer in small business and low taxes, which will spur the economic recovery that California so desperately needs. At same time, Mr. Williamson is a Democrat, which means that he tends to be socially liberal.
Mr. Williamson stated he is seeking election to this position because the time has come to remove political insiders that have to long held safe districts with virtually guaranteed re-election. Mr. Williamson said that the failed policies of the status quo have brought the nation and California to the brink of an abyss that must be immediately addressed.
Mr. Williamson said that his service as a United States Marine and a field Police Sergeant in the largest city in our state have prepared him to engage in the fight that is necessary to force change. Mr. Williamson stated that he is not the status quo, he is an alternative.
The 42nd Congressional District includes the cities of Eastvale, Norco, Corona, Lake Elsinore, Wildomar, Canyon Lake, Menifee, Murrieta and a portion of Temecula. The district also includes the unincorporated areas of El Sobrante, Woodcrest, Temescal Valley, Lakeview, Nuevo, Homeland, Winchester, and Aguanga.
MEDIA CONTACT:
Michael Williamson
Elect Michael Williamson
(949) 697-0171
http://www.ElectMichaelWilliamson.com
http://www.michaelwilliamson.net