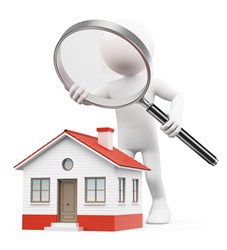 Perseverance is the key to finding a home.
London, UK (PRWEB UK) 8 October 2013
A buoyant property market depends on several factors starting with public confidence generated from a stable economy, a steady job market, availability of finance in mortgages and loans, as well as a proper level of supply and demand for properties in any given area.
'Property value should be administered by region or area, to determine the number of buyers interested in similar type of property. And when buyers are faced with property shortage, this will nearly always result in a price escalation.' Said Rozi the founder at Easy Relocation.
Therefore, in a competitive property market it is important first to be seen as a serious and attractive buyer and have the necessary finances in place. Second, the following tips are designed by Easy Relocation to aid with becoming a successful buyer in a competitive property market;
Tip 1 - Acknowledge Individual Requirements and Regional Market
In order to arrive at the right price and at the right location more quickly, identify personal preference in type of property as well as local environment and economic factors. For example, prefer an old house, or, a new flat, number of rooms, outdoor space, and other facilities such as a garage or a driveway. Compare local prices and condition for similar properties. Also consider the local area in terms of employment, and rate of property changing hands on a monthly basis. This will help tremendously with arriving at the correct pricing so the right offer is made and the right property can be secured.
Tip 2 - Negotiation skills
When a good property becomes available in the market there may also be competition (bidding war) between few buyers with each buyer trying to get his/her bid accepted. This is where negotiation skills are paramount. There are two ways of handling this situation, either it can be done independently, or, totally rely on the estate agent. If choosing to go through an estate agent make sure that the agent has the right negotiation skills and experience beforehand - there are no legal protection against gazumping or gazundering in UK. Before starting a local property search hold discussions with a few local estate agents about area price range and expectations as well as type of strategy that would be employed by the agent to deal with a competitive property bid.
Tip 3 - Buy That Property
It is important to realise at offset that properties like people are different and can have individual characteristics. It is normally about the exterior and interior appeal of a property. Do not hesitate to approach a property owner personally by a formal method of communication and inform them of the interest to buy. And when such property appears during the search and viewing, even if it is the very first property, it must be sheer luck and so make an offer immediately. Do not waste time and look for other properties just for the sake of comparison. Act immediately and ask the vendor to take the property off the market and receive confirmation from the estate agent that no further viewings will be arranged. Get the solicitors talking and insist on a firm completion date agreed upon by both sides.
At Easy Relocation (exclusive) we wish you a great living experience in London.
For more information about Easy Relocation's services for your business or personal needs, visit http://www.easyrelocation.co.uk and join us on Facebook and Twitter for the latest news and tips on London relocation.
About Easy Relocation:
Established in May 2012, Easy Relocation (exclusive) offers affordable and comprehensive relocation assistance and home search to companies and individuals moving to the UK and moving to London. Unlike other UK estate agents, at Easy Relocation we hold no business commitments with third parties or letting agencies. This gives us flexibility to conduct personalized, attentive and wide ranging property searches tailored to each client's budget, needs and taste.
To learn more about our services and to see what Easy Relocation (exclusive) can do for your business, http://www.easyrelocation.co.uk and join us on Facebook and Twitter for the latest news and tips on London relocation.