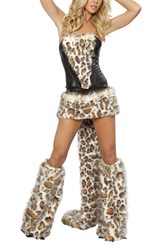 One Stop Lingerie Wholesale
New York (PRWEB) October 10, 2013
Sexybvds, a well-known sexy lingerie and costumes manufacturer and distributor, is proud to announce the launch of new arrivals from popular designers for Halloween and Christmas season.
As a professional manufacturer and wholesaler of sexy lingerie for nearly 8 years, Sexybvds.com has tens of thousands of clients from all over the world. Sexybvds.com supply all types of business venues including traditional lingerie stores and boutiques, retail stores, discount and flea market type outlets, home party businesses, EBayers, mass distributors and other various websites. All kinds of sexy lingerie are alway available in their stock, such as:
sexy costumes, corsets, club dresses, leggings, babydolls, bikini sets, sexy ladies' panties, men's panties, sexy garter sets, erotic dresses, sexy stockings and sexy leather collections.
"We just want to help our retail customers build a successful business." says, Amanda Lee, a spokesman for Sexybvds.com. "We enables our customers to stay on the top of the trend. Indeed, we introduces new products to our customers even before they were available from other sexy lingerie wholesale companies or even fashion tradeshows, giving our customers a competitive advantages over their competitors."
With the popularity of Halloween and Christmas continuing to increase year after year, Sexybvds.com knows that their rabid fanbase of loyal customers wants new and exciting looks that will help them stand apart from other partygoers, all while attracting the most attention. To meet this demand, Sexybvds.com is excited to offer more sexy lingerie and costumes than any other sexy lingerie distributor online. These new and exciting Halloween and Christmas costumes, coupled with the over 3,000 other sexy lingeries, makes Sexybvds.com the best place for both women, groups and couples to find sexy lingerie and costumes that will make 2013 the best Halloween and Christmas to date. To wholesale Sexybvds.com's collection of sexy lingerie and sexy costumes, click here - http://www.sexybvds.com.
About Sexybvds.com
E-commerce is on the rise and Sexybvds.com is one of the largest online wholesalers of sexy lingerie, sexy Halloween & Christmas costumes, cheap corsets,swimwear and club dresses on the web. Founded in 2006, Sexybvds boasts more than 3,000 products always in stock at wholesale prices. Offering the highest quality products in the wholesale lingerie market, Sexybvds has become a leader in ecommerce. In addition, the customer service team at Sexybvds is unrivaled. With attentive and helpful operators, should a question or problem arise, the customer service team at Sexybvds is always willing and able to assist.