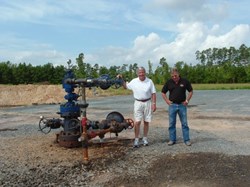 To find long-term success as a mineral owner, you need to be savvy.
Washington, DC (PRWEB) October 08, 2013
We hear about Hydraulic Fracturing and the benefits of the shale bonanza. But, what about the landowners who have spurred the rise of the shale industry? How are things going for them? In order to answer this question, Shaleforum.com has announced that it is conducting its first ever, "State of the Mineral Owner" survey. The survey is now available online by clicking here.
Whether from more developed plays such as the Bakken, Fayetteville, Utica, Eagle Ford, Haynesville and the Marcellus, or more prospective plays such as the Cline and Monterey Shale, the survey seeks input from Mineral Owners across the United States. The survey includes questions for the 3 primary phases of mineral ownership: Unleased, Leased with No Royalties, and Leased with Royalties. Depending on the category, the questions may differ, but will cover topics ranging from royalty deductions to satisfaction with the drilling and exploration companies.
Shaleforum.com's publisher, Keith Mauck, believes the survey will affectively delve into the various issues that mineral owners face. "To find long-term success as a mineral owner, you need to be savvy. The challenges and benefits are many and we want to know how mineral owners are faring in this new shale-energy bonanza," Mauck stated.
Mauck added, "The survey was written with the thought that there is much to be learned from this unique group of people. Their victim-like portrayal from Hollywood comes in the form of Gasland and Promise Land, but I am curious to see if there is any truth to the Hollywood script. Gaging their level of satisfaction with shale activity will help us with this endeavor."