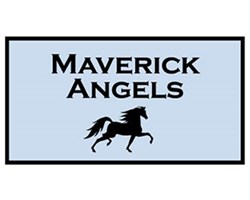 We know that entrepreneurs seeking capital will gain a tremendous edge over their competitors from the education and individualized analysis facilitated by Marketing Maven during our Investment Accelerator.
(PRWEB) October 07, 2013
Maverick Angels, accredited investors with a suite of educational services, announced that LA marketing firm, Marketing Maven, will teach the social media and public relations portion of its Investment Accelerator. The Investment Accelerator, presently taught in the U.S., Europe and the Middle East, is a three-part process which teaches the fundamental steps for becoming a successful entrepreneur, including time-tested strategies for raising start-up capital from angel and venture capital investors.
"We know that entrepreneurs seeking capital will gain a tremendous edge over their competitors from the education and individualized analysis facilitated by Marketing Maven during our Investment Accelerator," said Julia Dilts, Co-Founder and Chief Executive Officer of Maverick Angels. "Marketing Maven's pro-active approach in teaching entrepreneurs how to successfully incorporate strategic marketing tactics is invaluable to their businesses. Active engagement in social media is a must for the majority of start-ups and is sure to grab the attention of investors."
Once per month, Maverick Angels will lead the all-day workshop which is designed to provide entrepreneurs with in-depth training regarding key strategies and approaches, both personal and professional, for achieving entrepreneurial success. This program permanently changes the way entrepreneurs view themselves and their companies, dramatically increasing their chances for funding.
Under this network affiliate arrangement, Marketing Maven will teach the social media and public relations segment of the Maverick Angels Investment Accelerator, providing entrepreneurs with effective social media and marketing tools to help increase an entrepreneur's likelihood of raising capital by an investor.
"We are excited to be working so closely with Maverick Angels and each of their entrepreneurs, especially in an educational role with the Investment Accelerator. The most rewarding part of my job as a marketer is helping entrepreneurs grow their businesses and witnessing them gain access to capital to take a product or service to market, positively contributing growth to our local, national and global economy," said Carnett.
Social Media Manager Aljolynn Sperber, Chief Operating Officer Phil Rarick, and Chief Executive Officer and President, Lindsey Carnett will represent Marketing Maven at the Investment Accelerator during this 12-month term, instructing roughly one class per month.
The Marketing Maven team will provide entrepreneurs with assessment forms, key take-aways, and take-home resources such as white papers, media kits and other tools to help entrepreneurs take advantage of social media, content creation, DIY public relations ideas and new marketing tactics in their respective fields.
"Maverick Angels believes that the global community of entrepreneurs is the primary driver to create new jobs and put the economy back on track. Therefore, our mission is to provide entrepreneurs from all over the world with as many tools as possible to succeed," said Dilts.
To learn more about the Maverick Angels Investment Accelerator, visit http://www.maverickangels.com, and to contact Marketing Maven regarding their social media expertise or integrated marketing solutions, visit http://www.marketingmavenpr.com.
About Maverick Angels
Maverick Angels is a unique Angel Investor Network. Taking an entrepreneurial approach to angel investing, Maverick Angels creates win-win results with portfolio companies.
Maverick Angels strongly believes that entrepreneurs need more than capital alone. They need coaching, training, relationships and other resources which will dramatically increase their chances for success. While Maverick Angels are active angel investors like any other early-stage investment network, they also realize that entrepreneurs need more support when getting started. Maverick Angels believes that if entrepreneurs are smarter in how they position their company strategy and business model, they will prove to be a better investment for the Maverick Angels membership, ultimately reducing financial risk and increasing our upside in the future. Maverick Angels works hard to make introductions to prospective customers, team members, partners and other investors. This open win-win philosophy defines Maverick Angels and creates the foundation for success. For more information, visit: http://www.maverickangels.com.
About Marketing Maven
Marketing Maven is an integrated marketing firm focusing on public relations, Hispanic marketing and social media. Unlike most public releations firms, Marketing Maven helps entrepreneurs grow their businesses by utilizing advanced metrics to measure ROI. The Marketing Maven team understands the moving pieces that make up the foundation of any company selling direct to consumer (D2C) or business to business (B2B). Their services aid national marketing campaigns and product launches with reputation management, organic SEO tracking, competitive analysis reports and online product reviews to help increase revenue and merit capital from investors.
Marketing Maven specializes in building communities and expanding client direct marketing databases. Social media services include support on platforms including Facebook, Twitter, Pinterest, Instagram, Vine, YouTube, Google+, LinkedIn, among others. Marketing Maven's advanced reporting helps its clients to determine what content is helping to drive website traffic and sales. Visit http://www.MarketingMavenPR.com for more information.