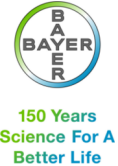 Given the rapid changes in agriculture economics and labor issues, the future will increasingly depend on innovative science and technology applied to crop and soil.
Research Triangle Park, NC (PRWEB) October 08, 2013
What will farming look like in 150 years? This question engaged consumers, farmers and others in agribusiness when Bayer CropScience encouraged discussions about the future of farming through its 150 Perspectives Campaign. The four-week social media campaign, tied to Bayer's 150th anniversary, ended Sept. 16 after mining fresh thinking and new perspectives on the future of farming.
Respondents were positive about agriculture in the coming years as they identified the need and desire to feed a hungry planet. Grower insights included an expectation for bigger farms. Consumers, on the other hand, predicted more home gardens. Growers and consumers alike encouraged more education about where food comes from.
People who submitted text and photo answers to the question "How do you see the future of agriculture?" were eligible for cash prizes. Hundreds of participants shared their thoughts while visiting the interactive 150 Perspectives kiosk in Bayer's booth at the 2013 Farm Progress Show. One perspective: "Given the rapid changes in agriculture economics and labor issues, the future will increasingly depend on innovative science and technology applied to crop and soil."
This week, Bayer announced five randomly selected winners. Timewell, Ill., grower Mike Pritchard was named grand prize winner and received $500. His response stated, "We need to teach the city people that agriculture is very important because if we don't have farmers, we don't have food."
Four second-prize winners each received $250: Robert Wackerlin, grower, Waterman, Ill.; Bruce Klein, grower, Lexington, Ill.; agriculture employee Dr. LaJoy R. Spears, Minneapolis, Minn.,; and consumer Bonnie Wilks, Wilder, Idaho.
The winners' responses—and more than 600 others—are available at the 150 Perspectives web page.
The 150 Perspectives campaign was part of the 150th anniversary celebration of Bayer's commitment to Science For A Better Life. "Through the campaign, we heard a number of themes growers, consumers and others in the agribusiness industry expect to impact agriculture tomorrow including technology, sustainability and education. The viewpoints shared by such a diverse group are important as we develop solutions to help sustain and enrich our environment in response to a growing population and enhancing food security with increased innovation," said Jim Blome, president and CEO, Bayer CropScience LP.
For more information about Bayer's 150th anniversary, please visit http://www.150.bayer.com. For additional information and background on Bayer CropScience and its other programs, please visit http://www.bayercropscience.us/our-commitment/bayer-initiatives. You can also follow and share with us on Twitter @Bayer4CropsUS or connect on the Bayer CropScience social media hub, Bayer Connect.
Bayer CropScience is committed to bringing new technology and solutions for agriculture and non-agricultural uses. For questions concerning the availability and use of products, contact a local Bayer CropScience representative, or visit Bayer CropScience online at bayercropscience.us.
###
About Bayer CropScience
Bayer is a global enterprise with core competencies in the fields of health care,
agriculture and high-tech materials. This year the company looks back on 150 years of working to fulfill its mission "Bayer: Science For A Better Life". Bayer CropScience, the subgroup of Bayer AG responsible for the agricultural business, has annual sales of EUR 8,383 million (2012) and is one of the world's leading innovative crop science companies in the areas of seeds, crop protection and non-agricultural pest control. The company offers an outstanding range of products including high value seeds, innovative crop protection solutions based on chemical and biological modes of action, as well as an extensive service backup for modern, sustainable agriculture. In the area of non-agricultural applications, Bayer CropScience has a broad portfolio of products and services to control pests from home and garden to forestry applications. The company has a global workforce of 20,800 and is represented in more than 120 countries. This and further news is available at: press.bayercropscience.com.
Contact:
Bayer CropScience Media Hotline, 1-877-879-6162, or
Becca Hogan
External Communications Manager
Bayer CropScience
Tel: (919) 549-2998
Email: becca(dot)hogan(at)bayer(dot)com
Jenell Loschke
Charleston|Orwig
Tel: (262) 563-5146
Email: jloschke(at)charlestonorwig(dot)com
USA-BCS-2013-0280
Find more information at bayercropscience.us.
Forward-Looking Statements
This release may contain forward-looking statements based on current assumptions and forecasts made by Bayer Group or subgroup management. Various known and unknown risks, uncertainties and other factors could lead to material differences between the actual future results, financial situation, development or performance of the company and the estimates given here. These factors include those discussed in Bayer's public reports which are available on the Bayer website at bayer.com . The company assumes no liability whatsoever to update these forward-looking statements or to conform them to future events or developments.