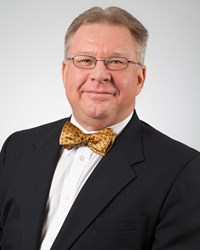 Tampa, FL (PRWEB) October 08, 2013
Cherry Bekaert LLP ("the Firm"), one of the country's top CPA and consulting firms, is proud to announce C. Brett Cooper has joined the Firm as a Director in the Advisory Service practice.
Cooper will utilize his expertise to advise the Firm's clients in matters including valuation of businesses and intangible assets, solvency and fairness opinions, merger and acquisition services, forensic accounting and damage determination. Based out of Cherry Bekaert's Tampa, Florida, office, he will work closely with the Firm's Healthcare, Technology & Life Sciences, and Manufacturing & Distribution industry groups to offer his insight on valuation, commercial litigation support, transaction advisory, and fraud and forensics issues.
"We're excited Brett has chosen to join Cherry Bekaert, bringing with him over 25 years of accounting and consulting experience," remarks Scott M. Moss, Managing Partner of the Advisory Services practice. "Brett's strengths in appraisal and valuation, commercial litigation support, forensic accounting and transaction advisory expand our ability to serve our growing client base all over the world."
Prior to joining Cherry Bekaert, Cooper served as partner, managing member or shareholder at various accounting and valuation firms in the Tampa area, and as chief financial officer of a manufacturing concern in Tampa. He has also experienced success as an entrepreneur, business owner and operations leader.
Receiving a Bachelors of Science in Accounting at Florida State University, Cooper is a licensed CPA in Florida. He is an active member of various professional organizations, such as the Florida Institute of Certified Public Accountants ("FICPA"); Association for Corporate Growth; and Financial Executives International.
About Cherry Bekaert LLP
As a nationally recognized, growth-oriented firm, Cherry Bekaert has the resources to take your business as far as you want to go. The Firm's industry specialists already know your marketplace, so they can help you make the most of emerging opportunities while minimizing compliance headaches. With their down-to-earth style and wealth of practical advice, you will find Cherry Bekaert an indispensable part of your team.
Ranked among the largest accounting firms in the country, Cherry Bekaert specializes in offering solutions that impact their clients' ability to grow. For more than 65 years, global corporations, private businesses, government entities, nonprofits, emerging firms and successful individuals have relied on Cherry Bekaert to guide them forward as their growth advisor. http://www.cbh.com