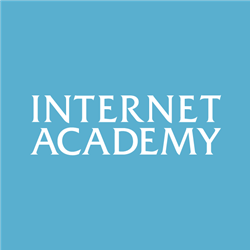 New York, NY (PRWEB) October 10, 2013
Internet Academy (http://www.internetacademy.net/), the education company specializing in the Internet and Web technologies, has announced that their first class in New York City, Front-end Web Development Course, will be started on 21st of October. The initial course will be opened in the Fueled Collective, which is the coolest co-working space in the New York City, before the official opening of their new school.
Internet Academy originally launched as the first Japanese IT school in Tokyo, Japan, and last year, a school was opened in Bangalore (AKA the Silicon Valley of India). They are one of the member companies of the World Wide Web Consortium (W3C), which is an international organization that develops the standards of Web technologies and for spreading Web technologies around the world. They have sent their instructor to W3C at the Massachusetts Institute of Technology as a visiting fellow.
The October class consists of the basics of front-end Web development which includes HTML5, CSS3/4, JavaScript, jQuery, various API and Node.js. Soon after that, they'll also release a graphic design course and mobile Web development course. In all classes, they put importance on the fundamentals of these technologies.
Internet Academy will open the class in the Fueled Collective (http://fueled.com/coworking-space-nyc/), a shared co-working space hosting many technology startups, located at 568 Broadway in Manhattan's posh SoHo district. "This location will inspire the students very much," says Yusuke Matsumura, who is a school manager of Internet Academy NYC school. "568 Broadway has become the keyword in NYC tech scene today because there are many New York-based tech companies located, such as Foursquare, ZocDoc, AddThis, Fueled and more than 25 startups. We will produce excellent Web professionals in this location."
They will hold the info sessions for their October class on 14th and 19th of October.