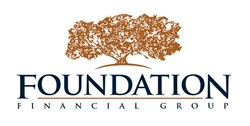 Fire extinguishers sell for as little as $20. Of course having a fire extinguisher will not be very helpful if you do not know how to use it. Practice.
Atlanta, Georgia (PRWEB) October 08, 2013
Foundation Financial Group kicked off National Fire Prevention Week by offering fire safety tips to keep communities safe and informed. Kevin Alsup, vice president of FFG insurance affiliate Foundation Insurance Services, views NFPW as an important opportunity to help prevent fire-related injuries and deaths.
This year's National Fire Prevention Week focuses on kitchen fires, which are the leading cause for home fires. In 2011, home fires caused 2,640 civilian deaths and cost $9.7 billion in direct damage. A home fire was reported every 85 seconds and a civilian fire death occurred every three hours in the United States.
Alsup has six safety suggestions for protecting your home and your family from becoming a national fire statistic:
1. Stay in the kitchen - Unattended cooking is a factor in 34 percent of reported kitchen fires. Turn the stove off to walk away, or ask someone else to watch it for you. Set timers for reminders when food is baking or roasting in the oven.
2. Remove flammable clutter - Place boxes, papers, and plastic bags as far from the stove as possible. Watch your clothing too, dangling fringe and sleeves can catch fire from contact with hot burners. Potholders, dishtowels, and curtains are also flammable.
3. Point handles toward the back of the stove - This will help eliminate the chaos that comes with spilling hot food or liquids, not to mention prevent scalding injuries or worse.
4. Own and know how to use fire extinguishers - Fire extinguishers sell for as little as $20. Of course having a fire extinguisher will not be very helpful if you do not know how to use it. Practice.
5. Regularly test your smoke alarms - Properly functioning smoke alarms reduce your likelihood of dying in a fire. Test your smoke alarms once a month. Make sure your batteries are still working.
6. Practice fire exit strategies - Your family should have exit strategies for a variety of emergencies. Review general fire safety tips like stop, drop, and roll. Practice evacuation scenarios where certain doors are unusable, and see how quickly everyone adapts.
Should a home fire occur, you will need to report all damaged items to your insurance company. Insurance can only reimburse for the items that are reported. "Most people can't recall 80 percent of the possessions in their home," said Alsup. "So it is very important to maintain an updated record of your belongings. Also it is just as important that the record is not kept in the house. The record won't be much help if it's in the house that burned down. I recommend creating a digital inventory by taking photos or video of each room and saving it through your email. Then the inventory can be accessed from anywhere."
Over the past twelve years, Alsup has helped thousands of customers find peace of mind through his vast knowledge of the insurance industry's ever changing products. He holds a finance degree from Troy University in Troy, Alabama. Alsup is a golfing enthusiast who volunteers at many local charities such as St. Baldrick's Foundation, Life Rolls On, and Second Harvest.
To learn more about fire safety or statistics, visit http://www.nfpa.org.
About Foundation Financial Group
Foundation Financial Group is a multibillion dollar financial services corporation. FFG offers its customers Best in Class service through its Insurance, Retirement, and Mortgage Services. Named one of the fastest growing financial companies in the country by INC magazine for the third year running, FFG has continued to grow its nationwide presence with over 100,000 new customers per year in 39 states. In addition to the value that Foundation Financial provides every customer, it is also dedicated to its communities and the people who live in them. Through a vast array of philanthropic endeavors, the company not only provides significant monetary donations but also fosters a workforce environment that encourages all team members to personally make a difference. Foundation Financial is committed to its strong focus on customer service and community investment as it continues to grow and compete with the largest financial institutions in the world.
Foundation Financial Group reviews all public relations inquiries. For additional information, interview and image requests, contact the Foundation Financial Group Public Relations Team.