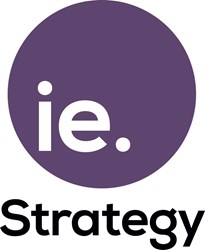 Attendees will leave with new ideas and answers to some of the most difficult issues in strategic planning today.
London, London (PRWEB UK) 8 October 2013
Traditional planning no longer evolves around product development. New technologies have created transformational opportunities and companies are creating specialised strategy units, as well as appointing dedicated leaders to spearhead the planning and execution of their corporate vision. Over two days, the Strategic Planning Innovation Summit will explore the best practices and latest advances in strategic planning and how major companies across Europe are changing the way they plan for the future.
In his presentation, "Only Dead Fish Go with the Flow – How to Use Data-Lead Strategic Insight to Challenge a Market," Dylan Wyn Pugh, Head of Strategy at News UK will discuss the challenges and experiences in his role.
The endless supply of free content and new media brands online has created a commoditisation of all advertiser audiences, both online and offline. Many brands have been slow to respond to this evolving market, lacking innovation and re-focusing of their resources, severely affecting their market share and future success. The goal remains for companies to define a strategy of growth to evolve a more complicated multi-platform proposition while still bringing in revenue. Dylan will discuss how News UK has achieved this by creating key insights about client behaviour and how this has enabled them to make significant strategic decisions about how to re-focus their business while maintaining revenue.
Dylan Van Pugh will be joined by the Chief Growth Officer at Kodak, Head of Strategic Planning from Siemens, Head of Strategic Delivery at BBC, Director, Strategy at BP and many more, as the summit boasts a line up of over 25 senior level strategy professionals.
"The Strategic Planning Innovation Summit offers a unique opportunity to exchange ideas and learn best practices with strategy professionals from major corporations," said Richard Angus, International Events Director at Innovation Enterprise. "Attendees will leave with new ideas and answers to some of the most difficult issues in strategic planning today."
For a complete list of speakers, agenda and registration details for the Strategic Planning Innovation Summit, visit http://theinnovationenterprise.com/summits/strategic-planning-london-2013/.
About Innovation Enterprise:
Innovation Enterprise, a CFO Publishing company, is an independent business-to-business multi-channel media brand focused on the information needs of Senior Finance, Operations, Planning, Strategy, Decision Support & Advanced Analytics executives.
Products include IE.Summits, IE.Finance, IE.Analytics, IE.Operations, IE.Strategy, IE.Membership and IE.Insights.
Whether it's delivered online, or in person, everything IE produces reflects the company's unshakeable belief in the power of information to spur innovation.