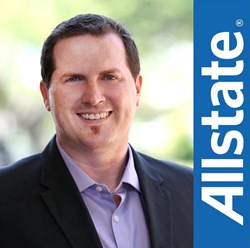 'College is becoming more and more expensive which means more students need help to afford classes and textbooks.' -Scott Biscoe
Austin, Texas (PRWEB) October 08, 2013
Biscoe Insurance Group, Inc. owner Scott Biscoe plans to give back to his alma mater and provide deserving students with scholarships by helping the Michigan State University Austin Alumni Club (Austin Spartans) raise much needed funds. This year Mr. Biscoe will match any donation up to $500 during the Austin Spartan fundraising event.
Mr. Biscoe himself is a member of the MSU Alumni Association, which aims to support the nearly 500,000 MSU alumni around the world and provide philanthropic work within their communities. "MSU has given me so much it's only right that I give back and help today's students achieve their dream of earning a college degree," said Mr. Biscoe. "College is becoming more and more expensive which means more students need help to afford classes and textbooks."
Regional club fundraisers are just one way that alumni members are able to help MSU and ensure its students have the funds needed to continue their education. The Austin Spartans are one of five official MSU alumni associations in Texas.
ABOUT AUSTIN SPARTANS
The Austin Spartans are a part of the official Michigan State University Alumni Association. The group does far more than support their alma mater during sporting events. The Austin Spartans have become an active philanthropic group for both MSU and the city of Austin. They also provide networking and social opportunities for MSU alumni, family and friends.
To learn more about the Biscoe Insurance Group and owner Scott Biscoe, please visit http://www.mybiginsurance.com.
About Biscoe Insurance Group, Inc.
Biscoe Insurance Group is a family-owned business that has been serving Central Texas for more than eight years. The company has a combined total of more than 25 years of experience and specializes in a variety of insurance products including: homeowners insurance, renters insurance, auto insurance, life insurance and landlord insurance.