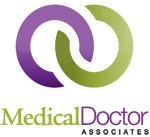 For us, being named as one of the Largest U.S. Locum Tenens staffing firms is a tremendous honor and one that we owe to each of our employees.
Atlanta, GA (PRWEB) October 09, 2013
Medical Doctor Associates (MDA) announced today that the company was recently named to the Staffing Industry Analysts (SIA) 2013 list of Largest U.S. Locum Tenens Staffing Firms. A member of the Cross Country Healthcare family of companies and a leading staffing firm for physicians and advanced practice professionals since 1987, MDA ranked fourth on the annual SIA list.
The 2013 U.S. locum tenens staffing market is estimated at $2.2 billion, according to SIA, and the seven firms on the list make up 68 percent of that market.
"For us, being named as one of the Largest U.S. Locum Tenens Staffing Firms is a tremendous honor and one that we owe to each one of our employees," said MDA President Jim Ginter. "This recognition is a testament to all of their hard work in helping us grow into an industry leader by delivering personalized service, creating true partnerships with the healthcare professionals and facilities that we serve, and never forgetting that there is a patient in need on the other side of every connection we make."
Staffing Industry Analysts compiled their list of the Largest U.S. Locum Tenens Staffing Firms using survey data collected in February and March of 2013. SIA started publishing this list in 2009.
About MDA
Established in 1987, Medical Doctor Associates is one of the largest national medical staffing companies in the U.S., specializing in physician locum tenens staffing services and providing recruiting expertise for all physician and allied health specialties. MDA is the largest national multi-specialty locum tenens company that offers occurrence form malpractice insurance to providers. The company is headquartered outside of Atlanta in Peachtree Corners, Georgia with a regional office in Dallas, as well as multiple staffing consultants strategically located throughout the nation. MDA is a Cross Country Healthcare, Inc. (Nasdaq: CCRN) company, a leading provider of healthcare staffing services. For more information about MDA, visit http://www.mdainc.com.
About Staffing Industry Analysts
Staffing Industry Analysts is the global advisor on contingent work. Known for its independent and objective insights, the company's proprietary research, award-winning content, data, support tools, publications, and executive conferences provide a competitive edge to decision-makers who supply and buy temporary staffing. In addition to temporary staffing, Staffing Industry Analysts also covers related staffing sectors. The company provides accreditation with its Certified Contingent Workforce Professional (CCWP) program. Founded in 1989 and acquired by Crain Communications Inc. in 2008, the company is headquartered in Mountain View, California, with offices in London, England.