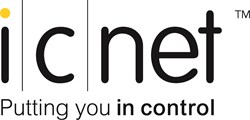 Implementing ICNet (is) part of our strategy to use more technology in supporting healthcare professionals, says Dr. Sharon Vasuthevan, Group Nursing Executive of Life Healthcare.
Johannesburg, South Africa and Gloucestershire, United Kingdom (PRWEB) October 08, 2013
Life Healthcare, a leading private hospital operator in South Africa and Botswana with 46 acute-care facilities serving 8 million privately insured patients, has signed an agreement to deploy ICNet's automated surveillance software across its network of 8,000 beds, vastly expanding its infection prevention and control capabilities. Life serves patients in seven of South Africa's nine provinces and in all of its major cities.
ICNet® allows time and cost savings by means of a web-based case management, outbreak prevention and reporting tool for infection control teams. The software continually runs automated algorithms to detect signs of possible infection in lab reports, patient admissions data and pharmacy, among other data sources. Infection prevention and control practitioners receive preset alerts when a positive finding arises, allowing them to follow up on patients with drug-resistant organisms promptly.
The system allows flexibility for the individual to watch for certain conditions and set up specially tailored alerts. It also provides facility-level alerts and reports, including trending data, and analyses for the hospital group as a whole. Quality control can be assured by following up from the central offices of a healthcare group when high-risk alerts are not acted on with a prescribed period of time at the facility level.
Dr. Sharon Vasuthevan, Group Nursing Executive of Life Healthcare, says: "Implementing ICNet in Life Healthcare is part of our clinical outcome improvement agenda. It is also part of our strategy to use more technology in supporting healthcare professionals, which frees them up to be part of crucial clinical conversations."
One element of ICNet's Clinical Care SuiteTM that is especially important to Life Healthcare is SSI Monitor™, which alerts infection control staff to surgical site infections that are yet to be confirmed. SSI Monitor provides readmission alerts, potential infection alerts and the ability to create post discharge letters to assist with identifying post discharge infections. This helps target resources to improve practice on the procedures where there are the most significant opportunities for improved outcomes. One of the great challenges to the SSI surveillance nurse is post-discharge surveillance; research shows that many hospitals are unable to carry out this monitoring because of insufficient resources.
ICNet has been working in South Africa since 2006. This is another great step forward with the private hospital market. ICNet is also working with Lancet Laboratories, one of the leading pathology laboratories operating throughout Africa, providing vital diagnostic and monitoring pathology services to private healthcare.
In the public health market, ICNet is working with the Department of Health in KwaZulu-Natal to establish a pilot test of ICNet in hospitals there. This test will establish the capabilities of the system to function under different hospital cultures and systems in Africa.
"With Life Healthcare, ICNet now partners with two of the three major companies in private hospital care in South Africa," said ICNet CEO Pat Beyer. "Having worked as long as we have in South Africa, we understand the challenges faced by providers in solving these significant problems in hospital infections and antibiotic stewardship. We also have a great relationship with the major microbiology laboratory companies in South Africa."
By standardizing surveillance, alerting and reporting in these large national organizations, ICNet is helping to drive a more robust, accurate and clearer epidemiological picture across South Africa, where such data has been in short supply.
Patients globally are becoming more and more savvy about their choices in the private healthcare world, choosing to travel for care when the care is of higher quality, more affordable and/or or more easily available than what they can receive at home, according to the Deloitte Center for Health Solutions, which has done international surveys on medical tourism.
Adds Joseph Gregory of GlobalData, a healthcare information analytics firm: "While surgical costs remain the driving force behind the adoption of medical tourism, the quality of medical care in emerging countries will dictate the continued success of this blossoming industry. There is a need for performance data to prove the quality of foreign surgeries."
About Life Healthcare
Life Healthcare is a black economic empowered company, and one of the largest of its kind in the country. It is a leading private hospital operator in South Africa and primarily serves the market for privately insured individuals. Its hospital division comprises a core acute care hospital business as well as other specialised facilities, including acute rehabilitation, chronic renal dialysis, mental healthcare services and radiation and chemotherapy oncology. The healthcare services division provides acute and long term chronic hospitalisation services to state patients through Life Esidimeni, as well as primary and occupational healthcare services to employer groups through Life Occupational Health. For more, go to http://www.lifehealthcare.co.za.
About ICNet
ICNet® is the global leader in providing multi-lingual, web-based software solutions for reduction of healthcare-associated infections and preventable harm, in daily use at more than 1,200 hospitals. ICNet uses analytic evidence and predictive alerts to reduce surgical site infections, prevent outbreaks and adverse drug events, and facilitate antimicrobial stewardship. ICNet saves time and aids effective action, putting healthcare workers in control of their data. For more go to icnetplc.com.