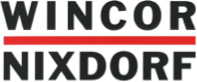 Austin, TX (PRWEB) October 07, 2013
Wincor Nixdorf today announced that it is hosting a free webinar with ATM Marketplace on October 8th at 10:00 AM EDT, discussing how to turn various compliance deadlines into opportunities that can bolster the security and improve the performance of ATM fleets. To register for this free webinar, please visit: http://www.atmmarketplace.com/whitepapers/7205/Live-Webinar-Turning-compliance-burdens-into-opportunities
ATM Marketplace Editor Suzanne Cluckey, and Wincor Nixdorf's Christian Luetkhoff and Ron Branco will discuss the impact that a series of upcoming deadlines – for PCI Compliance, Windows 7 migration, and support for EMV – will have on banks and ATM fleet owners.
"More than two-thirds of the world's ATMs are still running Windows XP, and when support for XP ends, so too will the ongoing flow of security patches for that operating system," states Christian Luetkhoff, Wincor Nixdorf's Vice President of Professional Services – North America. "We'll show banks and ATM fleet owners how to implement solutions that work on both operating systems, to give our customers security before, during and after the migration from Windows XP to Windows 7."
According to Ron Braco, Wincor's Director of Banking Services/Sales for North America, the webinar will also help attendees identify what items in their strategic plans need to be accelerated for upgrades and compliance.
"One example is whether ATM fleet owners should extend the life of their existing ATMs with hardware and software upgrades, or are they saving money by replacing aging ones?" says Braco. "They also need to give themselves enough lead time for upgrades and migration; find out whether they need to re-certify the ATMs with their switch providers; and leave time for any necessary training and support."
To learn more about the strategies and best practices needed to turn compliance deadlines into opportunities that bolster security, improve functionality and enhance the overall customer experience at the ATM, join the webinar.
About Wincor Nixdorf
Wincor Nixdorf is one of the world's most successful IT solution specialists for process optimization at the consumer touchpoint, covering its core industries of banking and retail. With its U.S. headquarters located in Austin, Texas, Wincor Nixdorf Inc. provides a broad range of innovative hardware and software solutions, complemented by high-end services to many of the world's biggest and most well-known business organizations, raising overall efficiency of procedures and workflow to improve consumer engagement and reduce operational costs. Wincor Nixdorf has a presence in more than 100 countries and annual sales revenue of $3 billion. For more information, visit http://www.wincor-nixdorf.com/usa.
Contact:
Jessica Head
Crosswind Communications
jhead(at)crosswindpr(dot)com