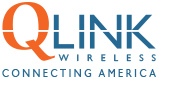 There are some common misconceptions about the Lifeline service. Some have said the government provides a free phone with unlimited monthly service. This is not true.
Dania, FL (PRWEB) October 08, 2013
Q Link Wireless, a major provider of the federal Lifeline Assistance program, has provided new information that the company believes will help debunk common rumors and misconceptions about the program.
Also known as Lifeline service, the program provides monthly phone service for eligible low-income Americans. Recipients must be currently enrolled in a government assistance program such as Food Stamps (SNAP), Medicaid or Supplemental Security Income (SSI), or meet federal poverty guidelines according to their state's income requirements.
The Lifeline program is frequently misunderstood; in 2012 the program was called a product of the Obama administration and mislabeled as the "Obama Phone" or the "Free Government Phone Program". The entire idea of an "Obama Phone" is a hoax.
In truth, the Lifeline program was established in the 1980s during the Reagan administration under Republican support from the Federal Communications Commission (FCC). Then in 1996, following the Telecommunications Act, the program was revised by a Republican-controlled Congress.
The Lifeline program originally only provided low-income Americans a $10 per month benefit for landline telephone services. In 2005, under the second Bush administration, the FCC updated the program to reflect developing technologies by adding cell phone services.
"There are some common misconceptions about Lifeline service," says Issa Asad, Q Link Wireless' Chief Executive Officer. "Some have said the Government provides a free phone with unlimited monthly service. This is not true."
The Lifeline program does not provide free phones. Additionally, no tax dollars or portion of the Universal Service Fund is used to pay for the cost of the actual phones given to recipients of the Lifeline program. Companies like Q Link Wireless have chosen to absorb the cost of the phones themselves as a way to help consumers in need.
Lifeline Misconceptions Proven Wrong
Opposite of what critics have said about Lifeline, Mr. Asad attests that the program does not offer free unlimited service; rather, the program provides Americans with a certain allotment of airtime every month. Q Link Wireless offers three main plans, including 250 minutes, 125 minutes and a 68 minute "Text More" plan.
Recently, some critics have wrongly accused the program of having too lenient restrictions and easily abused eligibility requirements. There have also been concerns of multiple people per household receiving phones. In reality, the FCC has established rigid guidelines that eradicate the fraud and abuse fallacies. A household may only receive one Lifeline benefit (either landline or wireless).
Issa Asad says that Q Link Wireless enforces super strict policies to ensure the eligibility criteria and program restrictions are upheld. "We do not just give out cell phones to everyone who applies," confirms Asad.
Individuals applying for Q Link Wireless' service must prove their eligibility for Lifeline by providing proof documentation that shows they participate in a government program or meet the low income requirements as per the state they reside. Lifeline's eligibility requirements are upheld by performing identity checks using the applicant's personal information, and by checking against a national Lifeline recipient database.
The company strictly enforces a one-per-household mandate to eliminate fraud and ensure that every applicant is not already receiving Lifeline service. Also, every enrolled subscriber must use their phone at least once per 60 days and must reaffirm their continued eligibility by recertifying their qualification for Lifeline service each year.
Benefits of the Lifeline Program and Q Link Wireless
Without the Lifeline program, qualifying individuals would not be able to stay connected with work, family, friends or call 911 in case of emergencies. Q Link Wireless is one of the fastest-growing Lifeline service providers in the country. All applicants enjoy no contract, no credit checks, no monthly bills and no fees or surcharges.
"Our subscribers enjoy nationwide coverage, text messaging, call waiting, voicemail, 911 calling and the ability to call internationally," says Asad. "These are the things they expect to receive from a quality cell phone provider."
The company also offers prepaid wireless cell phone service for active and non-active Lifeline subscribers, who may use their Q Link phone to purchase minutes to supplement their Lifeline plan, or use their phone outside of the Lifeline program.
Q Link Wireless looks forward to their rapid expansion and is constantly updating their website with new information and expanded coverage areas to help their current and future subscribers stay connected with this life-changing program.
To learn more or find out if you're eligible for a free Q Link cell phone with monthly service, visit http://www.qlinkwireless.com.