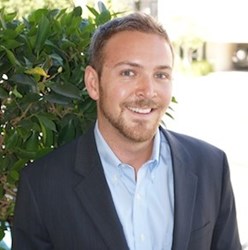 This is an extremely affordable program, but there are still students for whom it's out of reach. We want everyone to get the SAT prep they need.
Los Angeles, CA (PRWEB) October 09, 2013
Anthony-James Green, founder of the Green SAT System, is actively pursuing partnerships with some of the most well-regarded educational charities in the country. In light of a recent statement from The College Board citing concerns over relatively low national average SAT scores, which have hovered around 1498 (out of 2400 total possible points), Green has decided to donate his SAT software to educational non-profits whose students need a strong SAT program.
According to an NPR article covering The College Board statement, low-income students are the most likely to have lower test scores and thus need better SAT prep. With that in mind, Green has been pursuing multiple avenues to ensure that these students have the SAT prep that they need to get into the nation's most competitive universities.
Among the charities Green has partnered with are CFY.org and YES Scholars. Young Eisner Scholars selects intellectually promising students from underserved communities in Los Angeles and New York and provides them with tutoring, mentoring, academic assistance, and countless other services to enhance their chances of a successful college process and career. CFY.org uses technology and holistic teacher-parent-student training to enhance the educational prospects of some of the city's most promising, yet resource-deprived, students.
The Green SAT System is the most effective SAT prep program on the market – increasing students' scores by 387 points on average. The online SAT software is user-friendly and empowers the student to have a deep understanding of his or her unique learning style before providing the time-tested strategies and tactics necessary for achieving a higher score.
"This is an extremely affordable SAT solution compared to the rest of the market," said Green. "However, there are still countless students who can't afford our price. I want those students to have access regardless, and I'm excited to matriculate the students of these incredible charities into my own programs without charge."
Over 10,000 hours of hands on SAT tutoring experience with more than 345 students in one-on-one sessions makes Green a perfect partner for these charities. His commitment to providing students an effective and efficient SAT online prep program that empowers students to teach themselves matches up with YES' and CFY's commitment to giving youth in underserved communities the tools they need to thrive.
Green is also about to integrate VividVocab.com, the SAT vocabulary software he developed, into CFY.org. Green will be offering students free access to this software through the organization.
"The numbers don't lie," said Green. "SAT scores are low on average across the country, but they're especially low among students in underserved and neglected communities. The Green SAT System has the ability to help countless students reach their potential, so I'm very happy to partner with these charities in order to help struggling students improve their SAT scores and go on to get a better education."
Charities interested in partnering with Anthony-James Green and the Green SAT Prep System can contact him at http://www.GreenSATsystem.com.
About the Green SAT System:
Developed using more than10,000 hours of hands-on SAT tutoring experience, the Green SAT System uses a unique approach to help its students excel. Unlike most programs, the system forces students to be their own teachers, providing them a deep understanding of their own strengths and weaknesses and then giving them time-tested strategies and tactics to amplify their performance.
The Green SAT System offers a 30-day program for students who need last-minute prep and a 60-day program for students with more time to study. Both programs allow the student to set the schedule, can be accessed from any internet-connected device and come with all of the necessary materials to complete the program. The Green SAT System comes with a 21-day, no-questions-asked guarantee: users who aren't satisfied with the program for any reason have 21 days from the time of purchase to request a refund via email.
About Anthony-James Green:
Anthony-James Green is known as New York's Best SAT Tutor. He currently divides his time between New York and Los Angeles, where he tutors full time when not improving the Green SAT System. Visit http://www.NewYorksBestSATtutor.com to find out more about his tutoring successes and background.